President of Ukraine Petro Poroshenko dismissed the governor of a non-existent region, namely, Donetsk region, Sergey Taruta. This is reported by the press secretariat.
President of Ukraine
.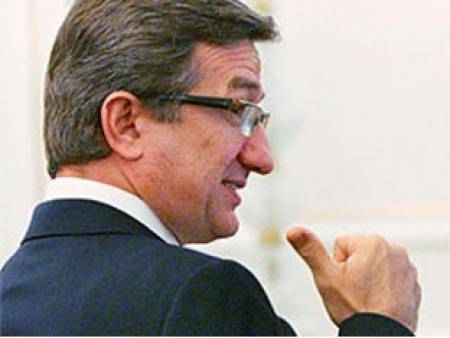 The decision on the new head of the Donetsk region was taken immediately - Poroshenko appointed General of the Army Oleksandr Kikhtenko, ex-commander of the Internal Troops of Ukraine, as Gauleiter of the Donetsk region.
The official website of the President of Ukraine quoted Poroshenko as:
Peace and order - this is the task that I put before the new governor, General Kikhtenko. Today, the first task facing the governor is security and order, and we, together with the Armed Forces, security forces, must restore order in the liberated territories of the Donetsk region, protect the Ukrainian citizen, and restore normal life.
Oleksandr Kikhtenko is the right combination for the Donbass - both the general and the governor. I hope Mr. Chief of the General Staff, other commanders, for a clear interaction and reliable cooperation between civilians and the military.
Such statements Poroshenko made, while in Kramatorsk. At the same time, the President of Ukraine thanked Taruta for the work done.
Experts associate Taruta's remains with his criticism of Poroshenko's initiative on the "special status" of Donbass. Recall, Taruta asked Kiev: after the introduction of a special status, we will have two Donetsk regions?