After the Russian Ministry of Foreign Affairs made a complaint on France the day before about the indecision regarding the delivery of Mistral-type helicopter carriers, the French Ambassador to Russia, Jean-Maurice Ripert, decided to justify himself. Reaper says that the decision on the transfer of Mistral to Russia depends on how the situation in Ukraine will unfold further. Logic, giving away Western rottenness ...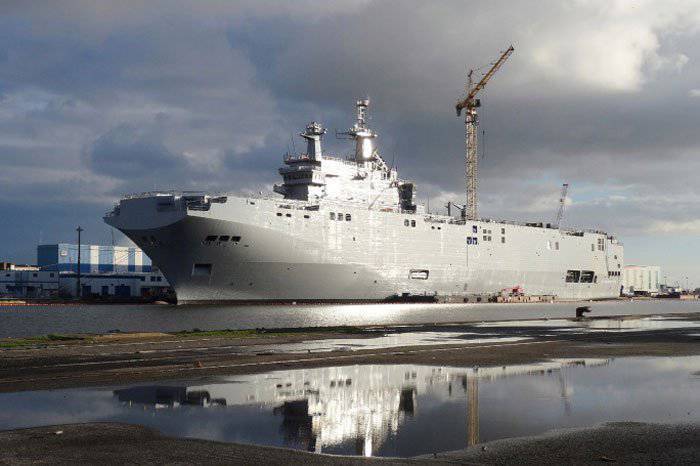 Reaper quotes news agency
TASS
:
We will make a decision as soon as the peaceful situation in Ukraine is restored, including the provisions of the Minsk Protocol.
When an effective cease-fire with effective control of the borders between Russia and Ukraine manifests itself, and when conditions begin to begin a political process to determine the future Constitution of Ukraine, which will guarantee the rights of the south-east of the country, then the supply issue will be resolved.
Here, it turns out, how ...
Following the logic of the French ambassador, Russia could, in response, announce that it would agree to take the Mistrals from France and refuse to receive billions of euros in penalties if ISIL ceases to exist in the Middle East and the Ebola fever completely disappears in the world. ..