Pranker (person playing the interlocutor by telephone or via the Internet) Vovan222 after the rally of Alexander Lukashenko and Vitali Klitschko switched to overseas subscribers. His new victim was the American general Kevin McNealy. Vovan222, having information that between the US ambassador in Kiev, Payette and Avakov, the head of the Ministry of Internal Affairs of Ukraine, is preparing a meeting, in a telephone conversation with the American high-ranking military, he presented himself as the Minister of the Interior "Square". Reports about it
Russia Today
.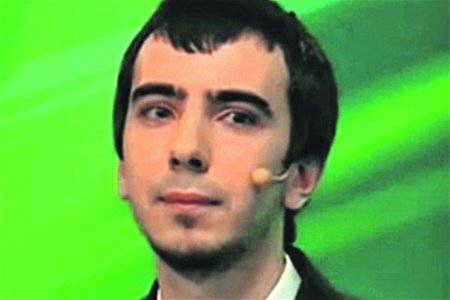 Vovan222 asked what kind of assistance the United States has already delivered to Kiev, and what to expect from the United States in the near future. To this, believing what McNeely said to Avakov, he said, quote:
Some equipment has already been delivered to Ukraine, some still awaits customs clearance.
In addition, the talkative MacNeal said that the American General Key should arrive in Kiev on October 17 in order to agree on plans of action for the long and medium term.
Then Vovan222 inquired whether the US military would be helping to train the National Guard fighters, to which McNeil gave a positive response. At the same time, the American general refused the request of Vovan-Avakov to transfer money to the Ministry of Interior, citing the fact that he had the right to help only with equipment, equipment and sending instructors.
Facebook Avakov himself on this occasion is silent. Obviously, the head of the Interior Ministry now thinks that after such a thing to say.