Blog
bmpd
With reference to the French shiprs, reports that at the end of September the first landing boat of the type "Сhaland de TransportMateriel de Nouvelle Generation" (STM NG), built in Lorient (on STX Lorient), arrived in Saint-Nazaire. These boats will be placed in the dock-chambers of two helicopters of the type "Mistral" (Mistral), being built by the French company "STX France" for the needs of the Russian Navy.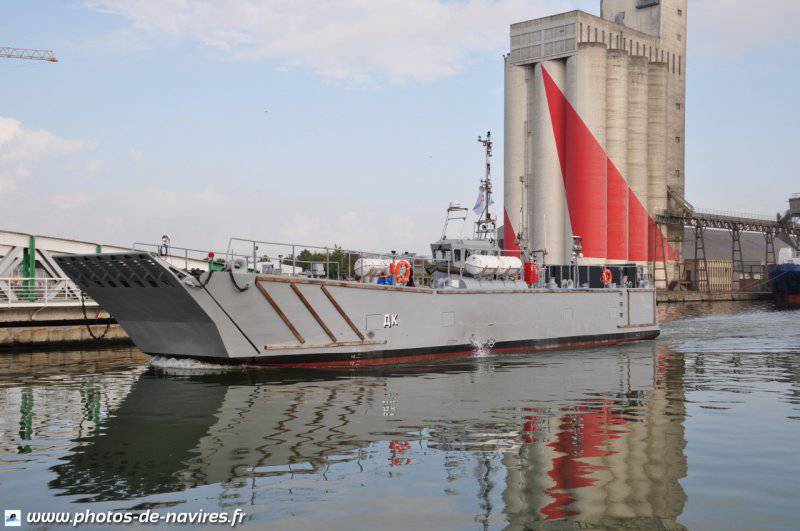 STX Lorient received an order for the construction of boats from the main contractor under the Mistral program of the DCNS shipbuilding association last spring. Under the terms of the contract, the delivery of all 4-x boats should be completed before 1 in November 2014. It is possible that they will soon be delivered to Russia at the docks of the Vladivostok main helicopter-carrying ship. The delivery of the following 4-x boats for the "Sevastopol" is scheduled for autumn 2015.
"The CTM NG boats (Chaland de Transportport Materiel de Nouvelle Generation), developed by DCNS, represent a new project created as a result of deep reworking of the design of typical French tank landing ships of the type of STM (Сgaland de Transportport, analogue of the famous LCM type boats) , and structurally close to the new Spanish landing craft type LCM-1E. The CTM NG boat, although it remains a landing boat of the "traditional type" that "climbs" to the shore, however, has two ramps - aft and bow - and the possibility of through movement of the landed equipment on the hold of the boat, "explains the author of the publication.
The wheelhouse with an integrated bridge is located on the starboard side of the boat. The diesel engine allows it to reach speeds up to 20 units (CTM - up to 9,5 units). The length of the body is 27 m, width is 7 m (for STM, respectively, 23,8 m and 6,3 m).