According to the observers in Syria, the militants of the Islamic State were able to capture a third of the city of Kobani. The Kurds have declared that they will not be able to cope with them on their own and that they need heavy weapons.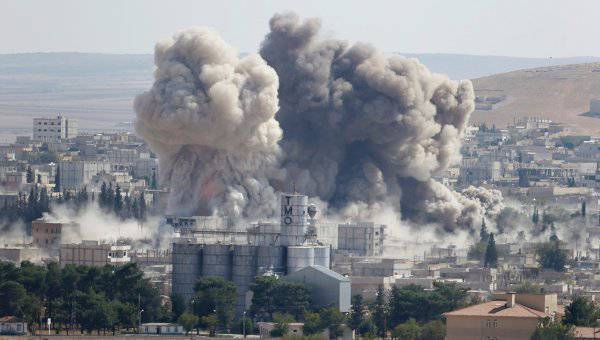 On Thursday, the Central Command of the US Armed Forces said that the American
aviation
inflicted ten attacks on the positions of the "Islamic State" in the area of ​​the city of Kobani, according to RIA
"News"
.
As a result, two militant buildings in the southern region of the city, a heavy machine gun and a tank, were destroyed. Two more buildings controlled by IG were destroyed in the northern part of Kobani.
The militants of the Islamic State group launched an offensive against the city of Kobani, one of the largest centers of the Kurdish autonomous administration, from mid-September.
If the IS succeeds in capturing this city, they will establish control over most of the Syrian-Turkish border, and Turkey is one of the main allies of the United States.
Currently, tens of thousands of refugees are sent to Turkey, who are trying to save their lives, but many are being deployed back. Turkish border guards have already used tear gas. In addition, there are Turkish
Tanks
but it's not yet clear whether Ankara will use them.