The Verkhovna Rada of Ukraine is considering a bill proposed by deputies from the nationalist party Svoboda, which provides for the use of the slogan of the Ukrainian Insurgent Army (UPA) "Glory to Ukraine, Heroes of Glory" as the official military greeting in the country's armed forces.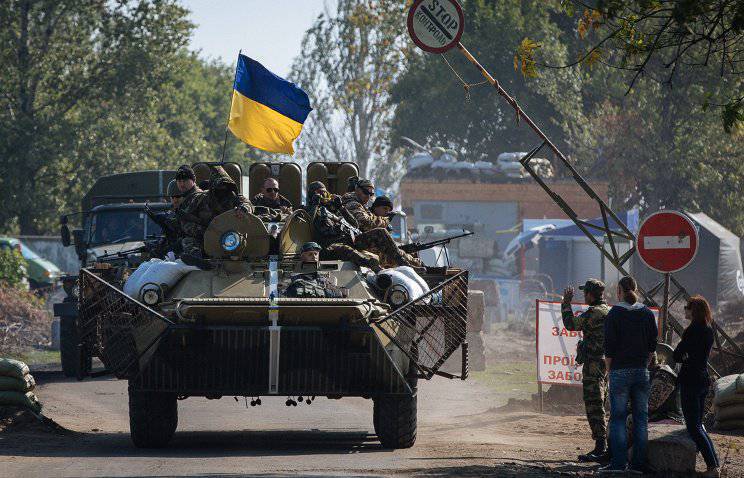 "If the commander welcomes the serviceman or thanks him, he answers:" I serve the Ukrainian people, "- quotes from the text of the bill
ITAR-TASS
.
Also, the document provides for the replacement of the charter "comrade" by "pan".
According to the authors of the new bill, "the preservation of Soviet rudiments negatively affects the patriotic spirit."
"It is especially important to finally Ukrainize the armed forces of Ukraine. They still retain the characteristic features of the USSR - the cut of clothes, the form of greeting, the system of military ranks. In our opinion, the typical Soviet system of greetings has the most negative effect on young defenders of the Fatherland, "they note.
The initiative of the nationalists was commented on by the director of the Kiev Center for Political Studies and Conflictology, political scientist Mikhail Pogrebinsky.
"While the situation remains extremely difficult, tragic for the Ukrainian state, we are on the eve of default, it will be difficult to avoid it. The Ukrainian army has not won any serious victories, but those who came to power need some victories - first of all symbolic ones, "he said.
Novorus.info
.
According to Pogrebinsky, thus it is possible to "affirm what is now in trend - when the patriotic public, actually introduced into a state of patriotic trance, responds to the slogan" Ukraine above all "or similar, which have been approved since the times of the Ukrainian Insurgent Army."
The expert stressed that the introduction of the slogan "Glory to Ukraine, Glory to the Heroes" in the army lexicon is "another symbolic victory", and "there is nothing surprising in this if you cannot achieve real victories, then at least symbolic ones."
According to Pogrebinsky, the Nazi slogans are supported by a part of a political asset related to the "Right Sector" and the Patriots of Ukraine organization, but "this is not shared by the majority of the political class that is anti-Russian, but not fascist".