Over the past day, Ukrainian security forces 13 once violated the ceasefire in eastern Ukraine. As a result of the shelling of residential areas of the city of Donetsk, four apartment buildings were damaged.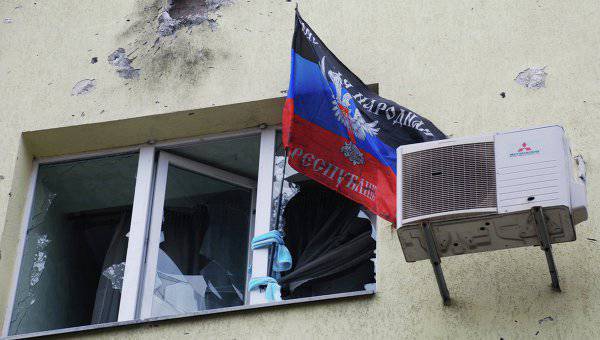 "During the day, the situation did not change significantly and remains tense. There have been 13 cases of violation of the truce by the Ukrainian side, "- reports the message of the headquarters of the DNI RIA
"News"
.
According to the militia, the sounds of artillery volleys and explosions were heard near the Donetsk airport.
It should be noted that on Thursday the Minister of Education and Science of the DPR, Igor Kostenok, said that in Donetsk 85 educational institutions were partially or completely destroyed.
"Twelve schools lost roofs and floors; The 51 school has suffered in one way or another. Seven kindergartens are completely destroyed, 27 - partially. Twenty more are in need of repair, "the minister said at a conference on educational issues.