Head of the Information Support Division, Press Service, Eastern Military District, Pacific
the fleet
(Pacific Fleet) Captain 1st Rank Roman Martov said that on Friday the new large hydrographic boat "BGK-2152", which was built specifically for the Pacific Fleet, made its first access to the sea.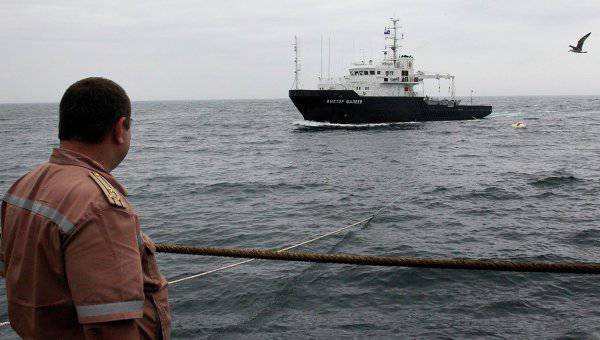 "Today, October 10, the BGK-2152 launches its first independent cruise. On board the ship built by the Amur Shipyard, is its crew, the transfer team and representatives of the manufacturer. The work of the main engine and diesel generators, systems and mechanisms of special equipment will be checked on the boat in Peter the Great Bay. In addition, an assessment of the maneuverable elements of the hydrographic vessel will be given, "Martov quotes RIA
"News"
.
Also, the head of the department noted that during the subsequent outings to the sea, representatives of the plant and the team will test the navigation and hydrographic complex with which the boat is equipped, and set up sea buoys.
"BK-2152" is equipped with the latest equipment, which will significantly expand the capabilities of the hydrographic work of the Pacific Fleet ", - said Martov.