The chairman of the commission of inquiry of the Verkhovna Rada, formed to find out the reasons for the tragedy near Ilovaisk, Andriy Senchenko, said that in a month (from July 23 to August 23) the "group D" of the Armed forces of Ukraine, which took part in the operation in Ilovaysk, lost 3,4 thousands of fighters. " It is reported by Ukrainian
news
broker
Today
.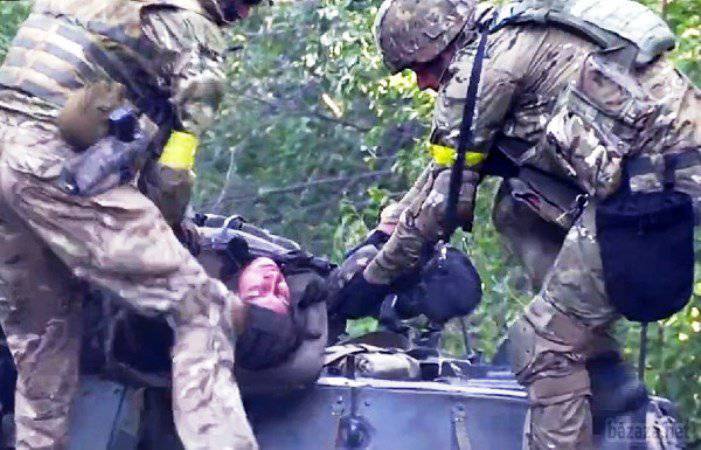 "According to our data, as of 23 July, there were 4000 fighters in sector" D ", on the morning of August 23 remained 600"
- said the head of the commission.
The chief military prosecutor of Ukraine, Anatoly Matios, accused the "Carpathian" battalion in this tragedy.
"They committed a crime because they became the root cause of the mass effect of dominoes in the area of ​​Ilovaisk"
- quotes the words of the prosecutor
Of Korrespondent.net
.
Before the events in Ilovay, the battalion held positions near Amvrosiyivka.
«
Served, served and did what they did - left the place of service, laid out the flank and drove across Ukraine with a full-time weapons on school buses
Said Matios.
According to the military prosecutor, the battalion did not execute the order three times: "After the first shelling, to which the battalion was not ready, because the soldiers hoped that they would not be shot at from 40 km from Russia, they simply withdrew and left. After that, they twice ignored the order to return, hand over their weapons and go home centrally. "
"Maybe I'm talking too emotionally. But local authorities of Ivano-Frankivsk region make heroes of them. I do not want to say that there are all deserters, there is always a guide and there are always those who follow the guide. "
- said the prosecutor.
According to Matios, the military commissar, who neglected the formation of the battalion, was largely to blame.
Earlier, President Poroshenko said that information about a large number of those killed near Ilovaisk "is unreliable." According to official figures, 108 fighters died there at the end of August.
The "Segodnya" edition reminds that "at the end of August near Ilovaysk, units of the Donbass, Dnepr, Svityaz, Kherson, and Peacemaker battalions were surrounded by the NFP."