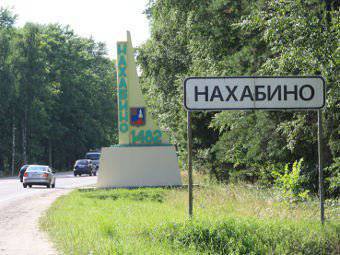 Main Military Prosecutor's Office
reports that about 98 hectares of land in the Krasnogorsk district of the Moscow region on the basis of a decision of arbitration courts were returned to the Ministry of Defense. Previously, these lands were in violation of Russian legislation implemented by commercial structures. Arbitration courts declared contracts of sale invalid, since the lands were not transferred to the category that would allow them to be sold on behalf of the Ministry of Defense.
Now two land plots of 45,39 ha and 51,89 ha, located near the village of Nakhabino near Moscow, are being transferred back to the Russian defense department.
It is reported that the total cost of two land plots in this area is several billion rubles. Data on the exact cost of GWP does not publish.