The Minister of Fuel and Energy of the Republic of Crimea, Sergey Egorov, said that the Ukrainian and Russian ministers of energy had begun negotiations on a proposal from the Russian Federation providing for additional supplies of electricity to Ukraine in order to rule out a reduction in supplies to Crimea.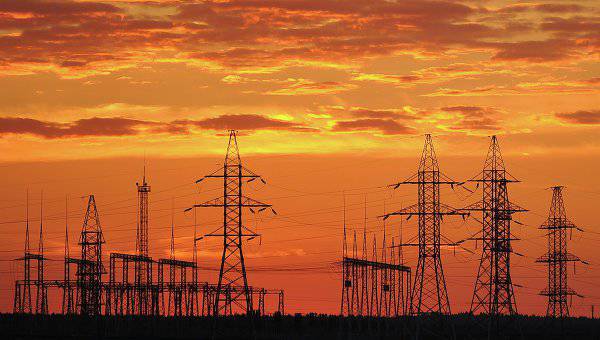 According to the minister, at the moment the volume of deliveries has decreased to 70% of the power level that was supplied earlier. However, this did not affect the energy supply of the Crimea, as the level of consumed electrical power also decreased.
"It's true. This is only part of the negotiations on energy issues, which in the complex affect both gas negotiations, and the supply of oil, coal and electricity, "the RIA quoted Yegorov as saying.
"News"
.
The Minister noted that negotiations are ongoing, so the results may appear in the near future.
It should be noted that 49 billion rubles are allocated for the development of the Crimea and its energy independence from Ukraine within the framework of the federal target program "Social and Economic Development of the Republic of Crimea and the City of Sevastopol to 2020 of the Year".
At the moment, Crimea depends on the supply of electricity from Ukraine to 70%. The program of its energy security provides for the construction of power lines from the Krasnodar Territory, as well as the development of its own generation.