The leader of the Cuban revolution, Fidel Castro, said that the new head of the North Atlantic Alliance wants to start a "war of extermination" against Russia. At the same time, he paid special attention to the hatred that can be traced in the statements of the NATO Secretary General about the Russian Federation.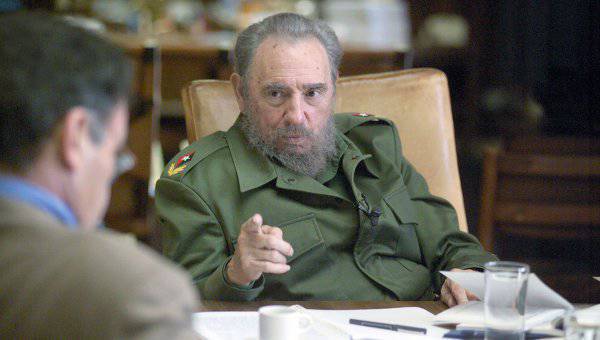 "Yesterday (Tuesday) I listened to the statements by the new NATO Secretary General, the former Prime Minister of Norway, who took office only on October 1, only six days ago. How much hate on his face! What an incredible desire to start a war of annihilation against the Russian Federation. (...) Who then is a big extremist than the fanatics of the "Islamic State" themselves? What religion are they? And can we then talk about eternal life in the shadow of God? ", - quotes the words of Castro RIA
"News"
.
The North Atlantic Alliance took advantage of the crisis in Ukraine to significantly increase activity at its eastern borders. In addition, NATO plans to create a highly mobile front-line response force group with infrastructure in Eastern Europe.
A number of measures were also taken, which in NATO explained the need to ensure the security of the member countries of the alliance. In particular, the air patrols of the Baltic countries were strengthened. In addition, aircraft equipped with radar equipment, make regular flights over the territory of Poland and Romania. NATO additional ships introduced into the Mediterranean and Baltic Sea.
According to NATO Secretary General Stoltenberg, the alliance's plans to build up a military presence in Eastern Europe do not contradict international commitments and the fundamental Russia-NATO act signed in 1997. He stressed that the North Atlantic Alliance needs to remain "strong" and "maintain its surroundings in a stable state in cooperation with partners."