The atomic submarine missile cruiser K-551 "Vladimir Monomakh" of the 955 "Borey" project successfully completed the state testing program.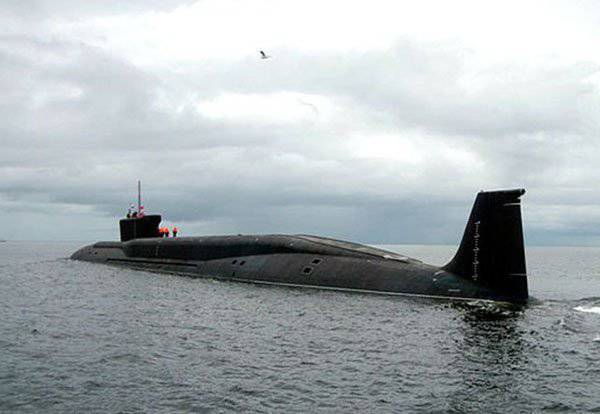 "The submarine has completed the program of state tests, extended acoustic tests and will now be preparing for the transfer to the naval
the fleet
", - quotes the press service of OJSC" PO "Sevmash"
"Lenta.ru"
.
Earlier it was noted that the submarine should be part of the fleet 10 December 2014 year.
On September 10, the underwater cruiser "Vladimir Monomakh" launched the ballistic missile "Bulava" while in the White Sea. He managed to successfully hit a conventional target on the territory of the Kura test site in Kamchatka.
This sub is the third missile carrier of the 955 project. Two other submarines of this type, "Alexander Nevsky" and "Yuri Dolgoruky", joined the fleet last year. The fourth and fifth submarines, Prince Vladimir and Prince Oleg, are currently being built at Sevmash. In total, it is planned to build 2020 of such submarines before 8.