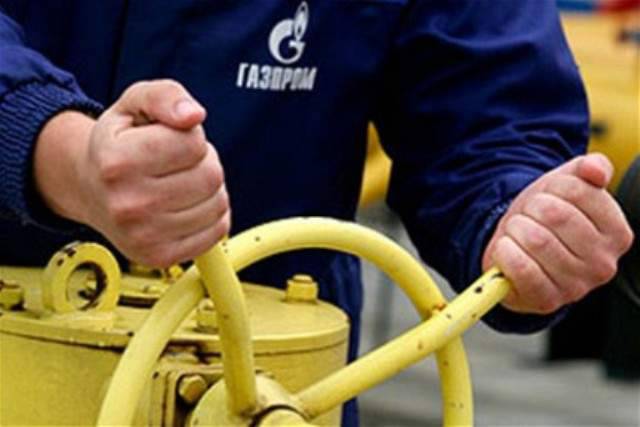 According to popular opinion, this winter Ukraine is waiting for the Ice Age, which will completely change the political picture by the spring of next year. The opinion is supported by popular demotivators depicting icicles growing from the nose of Klitschko frosty frost and other caricatures. However, in a political reality, such a development is not necessary for anyone, which means most likely that it will not happen. The question today is not whether Ukraine will freeze or not, and not even who will pay for it, but about the proportion in which it will have to be thrown off. However, let's order.
... If someone missed, then right now there are active negotiations between Russia, the EU and Ukraine about the conditions under which Russian gas will be supplied in the next 6 months, that is, during the cold period. Today, Russia has declared its readiness to supply 10 billion cubic meters of gas, of which the first half should go through prepayment, and the second half should go through the take-or-pay system. As for the Ukrainian debt, the European Commission is ready to guarantee payment of 3,1 billion dollars according to the schedule that suits Russia. Prime Minister D. Medvedev at a meeting with Energy Minister A. Novak stressed that compromises should be sought, not forgetting the debt, but also taking into account the difficult conditions in which Ukraine is located. The price for gas at the same time put forward in the amount of 385 dollars per thousand cubic meters.
Now for the time being we will turn off emotions and look at the situation from a pragmatic point of view. Frozen Ukraine does not need anyone. Whatever loud statements may sound, Russia and the EU are equally interested in the stable transit of gas. Ukraine is without transit, and in addition to this, Ukraine freezing does not contribute to the implementation of any of Russia's strategic objectives in the conflict. There is an opinion that, say, Ukraine, losing its heat, will rebel, reset Poroshenko's regime and crawl to Russia on its knees, repenting of its sins and asking for a bit of gas in debt. Such an economic coercion to the world. It hardly works. More precisely, it would have worked if we could prepare the ground for the new Ukrainian revolution in advance, that is, do all the gigantic organizational work that would allow us to direct people's anger against the current government and replace it with power loyal to us. But we have neither our own candidates for this role, nor the underground revolutionary infrastructure, nor free resources, nor the time to organize all this. And this means that if the "snow spring" in Ukraine happens, its results will definitely not bring us any benefit. Well, on the wave of popular anger, the States of another dummy will drag on us, what is the use of this? More likely, Poroshenko himself and his ilk will take advantage of the situation in order to strengthen their political positions, however paradoxical it may sound now. After all, the recipe has already been tested and works well - to put all the blame on the klyats and promise a quick start to gas production on Jupiter. You look, until the spring somehow will reach, and there the renewed war will write off everything again.
The only guaranteed effect from the "winter gas sea" is a new influx of refugees, and not only from the south-east of Ukraine. Of course, they are not a burden to us, native people are still - but people are sorry. Approximately the same year that occurs in Syria, where the flow of refugees to neighboring Turkey increases in winter, when people do not flee from Assad and not from Islamists, but simply at least in some conditions for life.
In general, we will not receive any political or economic benefits from the freezing Ukraine. However, Europe too. And the Kiev junta itself, for all its frostbitteness, does not want to freeze even more, she wants to be paid for it again, and she will present it as a victory for her own diplomacy. And if, up to this point, Ukrainian citizens still have to die a little, it's even good, the brighter will be such a victory to shine afterwards. Therefore, it can afford to bargain to a certain extent. Until known, because it still does not dare bring the relations to Europe to a break. In a word, nobody will be able to freeze Ukraine this winter.
And now let's remember about emotions. Emotions scream that you can't compromise with Ukraine in any way. Emotions claim that it is impossible to supply gas to Ukraine even on conditions that are completely favorable to us. We too long watched the impunity of the Kiev regime and too long believed in the inevitability of retaliation. And if they didn't let us see how he was being punished by the force of the Russian military
weapons
then we must do it at least by the power of economic. To have icicles from the nose fell down. To nakakalis amusement. And the fact that at the same time they hate us, so much more than now.
... And personally, I do not dare to blame people who argue this way because they are in their own right.
The situation is painfully reminiscent of the beginning of the spring campaign "Putin, send in troops!"
The situation creates conditions for a new fragmentation of the patriotic blogosphere, mutual accusations of treason, threats of "patriotic Maidan" and the like. I do not know how in Ukraine, but our winter promises to be hot.