Representatives of the Ukrainian progressive intelligentsia are concerned that in Ukraine little attention is paid to the patriotic education of the youngest residents of the "Square". Progressive ukrointelligents drew attention to the fact that the country does not have its own cartoon and other fairy-tale characters, and the children are "forced" to perceive only American, European and Russian cartoon heroes. Well, okay if Spider-Man, Simpsons and Sponge Bob, but so is the Luntik, Smeshariki, Masha and, oh, horror !!!, Bear ...
One of those gentlemen who decided to cut this Gordian knot of suffering for Ukrainian children was the historian and writer Oleg Vitvitsky. He, straining the convolutions to help the Ukrainian young shoots, decided to invent true Ukrainian characters, and with an eye to ukropatriotism in its well-known manifestation. Vitvitsky packed all of his neo-heroes into a book under the saying "Rebel Alphabet." The book, as claimed by the author of this wonderful creation, is intended, of course, for children ...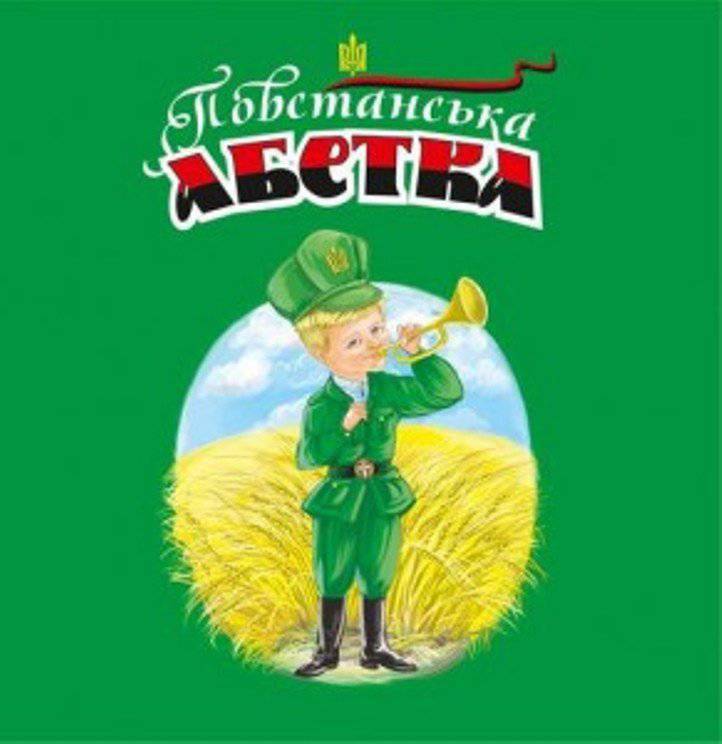 Vitvitsky for the online edition
Doba
("Day") of the city of Ternopil (punctuation preserved):
I'm a candidate myself
historical
sciences, so I approached the matter as a historian. The idea arose after a period of time appeared to be with the children. I saw that they were watching, reading, interested, this is SpongeBob, this is Masha, Luntik. And there was no Ukrainian. The name Alyarmik is from our youth, when we had an alarm (alarm signal) in our camps and there were such pseudonyms. The character himself is fictional, and the alphabet is more literary-historical than historical-literary. There are fictional characters there, for example, Adolphik - it is clear who is associated with, Liliputin - too. Medvechukovich is a crossed Medvechuk with Yanukovych.
Historian Vitvitsky continues:
When I went to the bookstore to buy the alphabet for my youngest son, it turned out that this was either a reprint or something like how my mother washed the frame. As a historian and public figure, I could not make an exclusively children's alphabet. Overlaid it with modern political themes. There are rebels who struggle not only with Adolfik and Stalin, but also with modern characters - Medvečukovichi.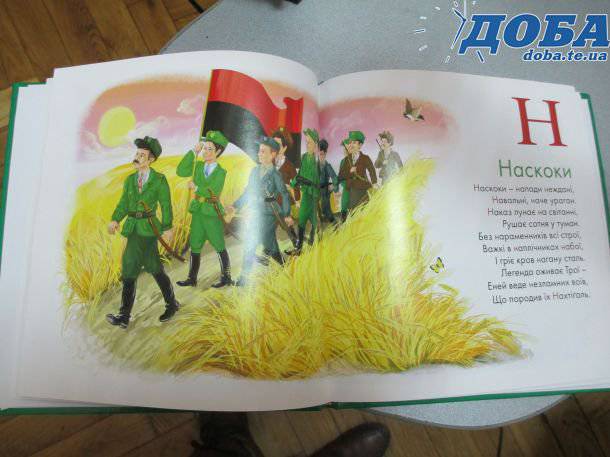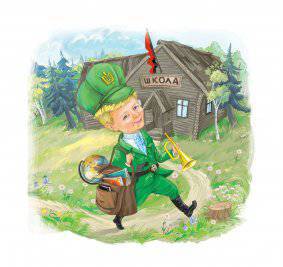 Vitvitsky reports that Alarmik is a character born of the revolution and historical experience of Ukraine. Alarmic, as the author of Azbuka reports, is a member of the youth branch of OUN since 1942, and a student of the rebel school Deer ...
"Deer," you say ...
"Children's Writer" Vitvitsky:
And tomorrow - a thousand new Alarmikov will go on their victorious march through Ukraine!
The book was published in a somewhat simple format, but the essence has not changed. It was even possible to put together the memory of our Heroes of the Heavenly Hundreds. We plan that, in addition to Ternopil, the "Rebel Alphabet" will fall into the children of the Ukrainian East, in schools and libraries.
Based on recent events in Ukraine, it cannot be denied that this "ABC" can be recommended by the Ukrainian Ministry of Education for compulsory study in kindergartens and elementary school "Square".
From Vitvitsky's Rebel Alphabet:
(...) He wrote to the occupier:
we are not afraid of Moscow fetters. We will not tolerate the yoke (...) We all join the UPA.
That is why it is always like this: as soon as you begin to believe that the level of ukromarazm has reached its apogee, and that there is nowhere else to do, as you will see again and again: the current Ukraine is full of unlimited insanity ...
Understanding the discomfort among representatives of progressive ukrointelligentsia is caused by the fact that in "independent" tension with their own cartoon characters and characters of modern fairy tales, they decided to meet "uncomfortable" and present several characters at once that can be used in modern folk music.
1 character:
The Klitschko Man is a Kiev-based super-hero who believes he speaks four languages. In this case, none of the interlocutors Klitschko does not understand a single language in which he speaks. Character - "Maidan", married. Claims that "the wife is everywhere." He knows perfectly well that to get hot water you need to warm up the cold one. He looks into tomorrow from today, constantly paints himself in colors and clearly understands this ... Klitschko Man has two deputies, four of whom lie in the cabinet of ministers. He was born, apparently on the Moon, and, like one famous Russian multi-hero, accidentally came to Earth ...
2 character:
A fabulous-viral computer program (ukroMatritsa variant), into which people fall after consuming yellow-blue pills. Sometimes - to the world of Geleteus ... Additional consumption of Polish apples can lead to formatting the hard disk and the desire to demolish the monuments to Lenin.
3 character:
Lyashkolukh - in toy stores for sale complete with toy trash can and plastic forks. A soft toy ... When pressed, it can tell a lot about itself ... More often than other words, it says: "Lustration!" And "To Donbass!"
4 character: (collective)
Maydanushka. Fabulous ... Hero of February. Education - not installed. To the question "Place of work -?" Answers: "Place of what?" Favorite "drink" is the Molotov cocktail. "Alarmic" of the XXI century. The functional is not rich: it can jump.
5 character:
Sold out Really sold. With a special desire, it can be found in the places where Russian gas passes through the pipe.
6 character:
Yaroshka At the sight of a black-and-red cloth against a background of gray-green pieces of paper, it can gather a crowd of maydanushek. She loves overseas bread. Also adores the strange combination of the name Glory and the name of a country that has ceased to exist ...
7 character:
Combyte. A character who destroyed Russian divisions on Facebook 1000, led by FSB marshals. He also defeated the famous Altai armored militia ... Then he dealt a crushing blow to the main units of the Russian Armed Forces: the Uglich submarine-and-space rocket-machine-gun group, the Red Banner Astrakhan military camels named after Ivan the Terrible and the motorized unit of midshipmen armed with modern uniforms.
Our readers can also help the Ukrainian "storytellers" characters.