By the end of this year, the Ukrainian military will receive 500 assault rifles "Fort-221" and "Fort-224", reports
RIA News
with reference to the head of the Armed Forces of the Armed Forces of Ukraine, Vitaly Otamanyuk.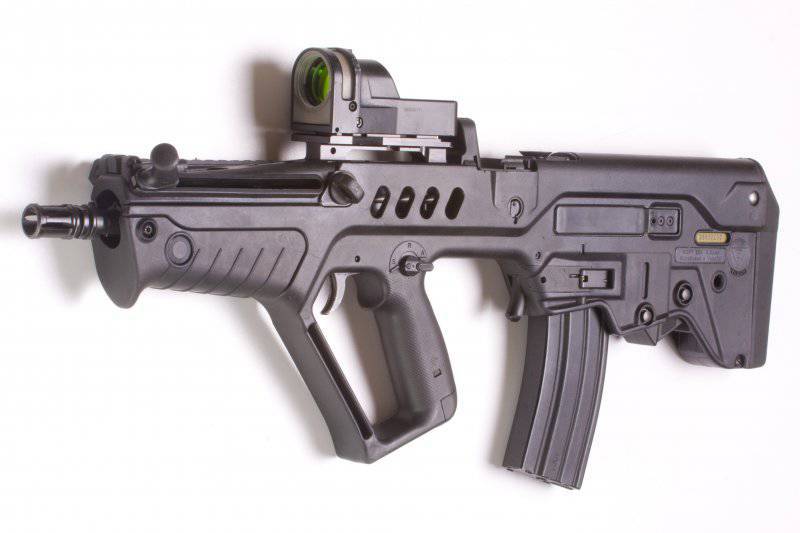 Assault rifle "Fort-221".
«
It weapon can be charged both from the right and from the left side - this is important for right-handers and left-handers. Cartridge emission is regulated on the right side, you can safely replace the barrel in the field, the caliber of the Fort-224 rifle - 5,45 on the 39 mm, this is the usual caliber that we got from the Soviet Union, but you can put the 9 caliber on or 7,62, this is the NATO caliber. If I left to perform functions somewhere outside Ukraine, for example, according to the NATO program, through the UN, then you should not carry echelons of ammunition with me, I can get them there, because I have a barrel of NATO caliber. This is our perspective. "
- said Otamanyuk.
According to him, this weapon is already being adopted. In a few days everything will be completed and the rifles will officially go to the troops.
"Our first order before the end of the year is about 500 units. These weapons will be supplied primarily to the units of special operations forces, and in the future to highly mobile assault forces and reconnaissance subunits of mechanized units. "
He said.
It is also planned to adopt the pistols "Fort-17" and "Fort-14TPN".
In addition, the Ministry of Defense has begun re-equipment of AKC assault rifles.
"There is an ergonomic handle, folding butt, a collimator is installed, - that is, we no longer use a mechanical sight, because of which we have to close one eye
- he said. -
The Ministry of Defense plans to re-equip about 2 thousands of machines for the ATO zone. The first 120 improved automats have already been sent to Donbass. "
Help publication: "" Fort "- state scientific production association of the Ministry of Internal Affairs of Ukraine. Located in Vinnitsa, headed by the company Major General of Police Viktor Pisarenko ".