The EU should do everything in its power to prevent Moscow from creating a land-based Russian-Crimean corridor in Ukraine, the future EU High Representative for Foreign Affairs, Italian Foreign Minister Federica Mogherini said yesterday. This newspaper reports
Look
.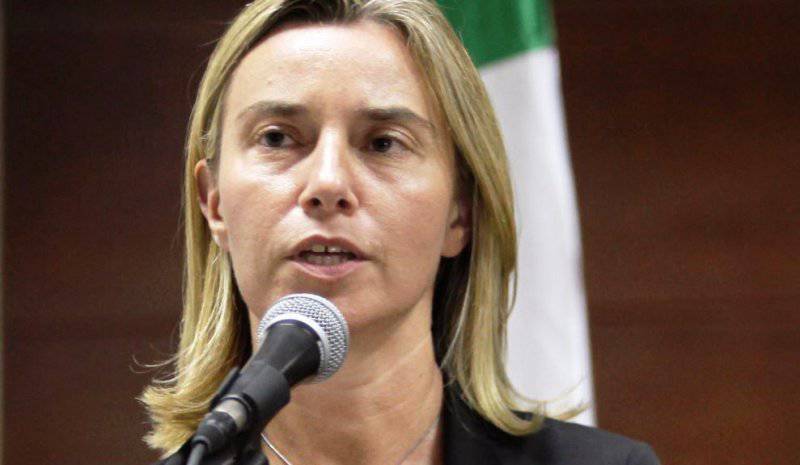 "I believe that the EU should make every effort to prevent the creation of a land corridor between the Crimea and the rest of Russia"
, Mogherini said yesterday at a meeting of the European Parliament's international affairs committee.
"I believe that the EU should be united and act on the basis of solidarity. He should prevent this, and not think how to react to it (that is, introduce new sanctions) "
- She said, refusing to discuss new sanctions.
"In the short term, it is necessary to achieve full compliance with the Minsk agreements, supporting Poroshenko's efforts to establish peace"
- noted the diplomat.
"We have to face our eastern neighbor, Russia. Russia may not be a partner of the EU today, but remains a strategic country and neighbor. We must overestimate our relationship with this country. "
- stressed the head of the Italian Foreign Ministry.
Mogherini has already been approved for her position in the EU, although the conservatives have actively criticized the advance for her "excessive sympathy for Russia."
In July, while visiting Moscow, the Italian Foreign Minister found a common language with both Vladimir Putin and Sergey Lavrov. At that time, she even called for a "lower tone with regard to Moscow," believing that sanctions against Russia are, in fact, a measure of excess and destructive. Mogherini recognized then that it was impossible to isolate Russia, and, while embarking on a conflict, the EU would fully feel "all its negative consequences."