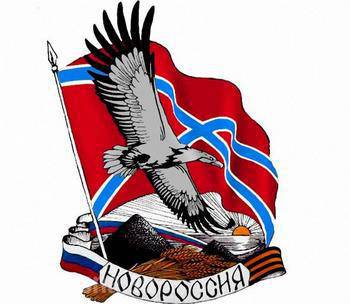 According to reports, on October 7, in Lugansk, a significant event will take place.
Second time in
history
the existence of the unrecognized state of New Russia will be a gathering of all field commanders. Moreover, the commanders of the resistance units will arrive from Kherson, Kharkov and Odessa.
The main issues that will be proposed for consideration:
- Discussion and development of a plan for further action;
- Election of the Coordination Council of Novorossia (the General Staff, if simpler) from among field commanders.
The meeting is held on the initiative of the commander of the brigade "Ghost" AB Brainwave.
As a commentary, the source said the following: "Our main task is to remove from the power, albeit the mythical, all the so-called" politicians "who are in the service of the oligarchs of Ukraine, and indeed all third forces. At present, it is necessary to organize a common front under a single management. "
This is a very important moment in the history of New Russia. The field commanders, who for the most part are electoral figures, and, accordingly, militia fighters, do not support the political decisions that they impose.
The so-called "truce", which is nothing more than another farce, failed. The political forces of Novorossia are not in a position at the moment to solve the urgent tasks that the situation puts before them.
Apparently, indeed, the turn came of those who, not in words but in deeds, proved their loyalty to the very idea of ​​building Novorossia.