The engineers of Novorossiya improved the Victoria milling grenade launcher, firing anti-tank and high-explosive fragmentation rockets. Due to the lengthening of the "tripod", they raised the gun above the ground and thereby increased its firing range, transmits the channel
LifeNews
.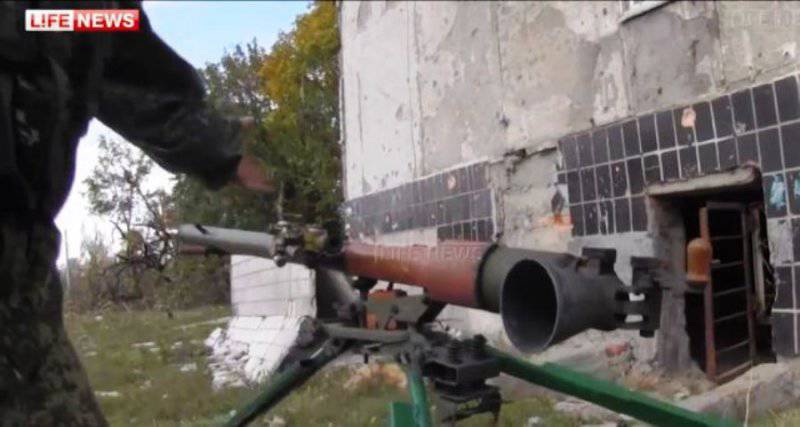 Now fighters can shoot from closed firing positions for a distance of more than 4 km. This is necessary for retaliatory strikes on artillery calculations of the Ukrainian security forces.
"Usually it was almost impossible to shoot fragmentation shells from closed positions with a grenade launcher"
- explained one of the militia (call sign "Fox").
According to him, the LNG-9 modernized in a similar way was seen in a dream by the well-known commander of the Motorola militia. He invited the technicians to work with "Victoria".
The channel reminds that on October 3 the militiamen fully established control over the Donetsk airport. However, the APU continue to attempt to return the strategically important object. At the same time, they bombard not only the area of ​​the airport, but also the sleeping areas adjacent to it.