On the City Day in the center of Grozny, a terrorist act was arranged by a young man who detonated an explosive device at the metal detector near the place where the concert was to be held in honor of the 196 anniversary of the Chechen capital.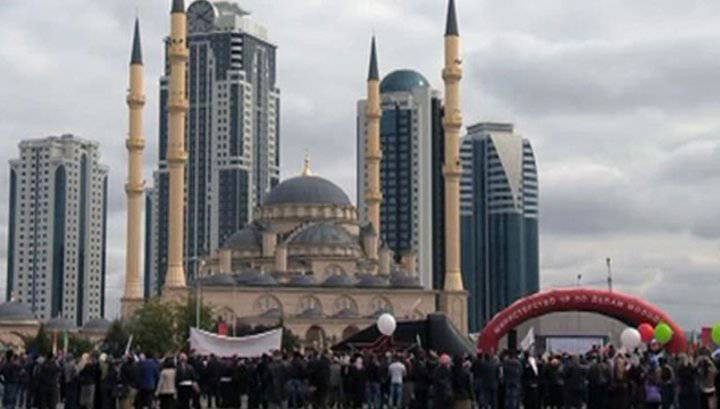 The explosion took the lives of 5 policemen, 12 were injured. By now, they have succeeded in identifying the terrorist's identity - it turned out to be the 19-year-old resident of the Staropromyslovsky district of Grozny, Apti Mudarov, who left the 2 house a month ago.
A large number of victims were avoided thanks to the vigilance of law enforcement officers who paid attention to a suspicious young man.
The head of Chechnya, Ramzan Kadyrov, arrived at the scene of the incident. He told the details of the incident and said that during the search a suicide bomber had identified himself as a law enforcement officer.
"He went to the post with a pistol, introduced himself as a law enforcement officer, despite this the police asked for documents and began the search. An explosion occurred during the inspection, "RIA quotes Kadyrov
"News"
.
Also, the head of Chechnya noted that the gangster "does not represent anyone."
"There is peace, stability and prosperity in the republic. We are confidently looking into tomorrow, "he added.
According to Kadyrov, "terrorists and Wahhabis understand only the language of force and must be destroyed, no matter where they try to raise their heads."
A criminal case has been initiated into the explosion according to two articles "Illegal traffic
weapons
"And" Encroachment on the life of law enforcement officers. "