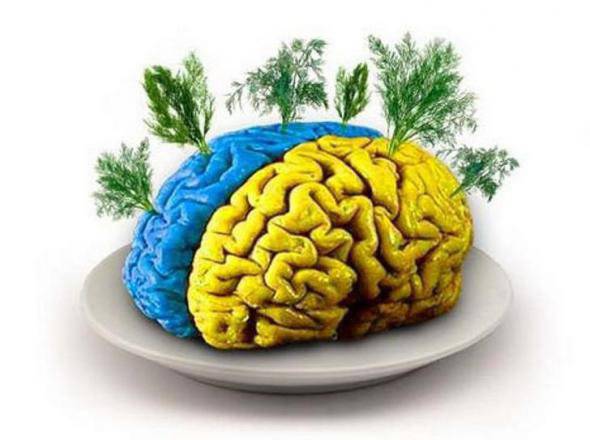 Ukrainian politicians can do nothing. They ordered them to arrange fascism in Ukraine - and they could not.
Over the past 20 years, they have been given as much as five billion, given to their hands leashes from nationalist groups, which for ten years, somewhere in camps near Lviv, trained to hate Russians. All they were given - just build fascism.
The CIA organized the Maidan for them, led them to power, Barack Obama recognized Poroshenko as soon as the last ballot fell into the ballot box, they did not even wait for the counting. All for them. If only fascism in Ukraine was built. Normal anti-Russian fascism.
UAVs gave them, dry rations, a loan, another loan, American special forces, Polish special forces - whatever your heart desires. Only the aircraft carrier in the Black Sea is not set, everything else is provided.
In Odessa, the eyes were closed, Boeing was brought under execution, sanctions against Russia were imposed - what else do you need?
Everything was for them. And what are they?
They took Slavyansk, took it, took it only when Strelkov himself came out. They took and took Donetsk - they didn't. They took Lugansk-took-did not take. Half of the army lost, half
tanks
lost. People do not want to fight, mobilization does not go.
Poroshenko flies to Canada to beg for help in the construction of fascism. Poroshenko flies to Washington to beg for help in the construction of fascism. Poroshenko sends a lackey to Minsk, who was also postponed by the past president for the incompatibility of his position - and for what? In order for him to beg for a truce.
Dear anti-fascists, let's stop the fire for some time because we, the fascists, run out of tanks and cannon fodder and we can't throw you at them anymore. We need at least a month to gather a couple of brigades of new fascists instead of those whom you dispersed with pissing rags somewhere in the fields near Lugansk. And we also need time to beg for at least a hundred American tanks and armored cars, because we cannot fight with scooters, you can scatter them again with scooters. Let us not shoot at us for some time because our punishers are very scared. And when we collect our iron armada, if we collect, then we will come again and say that the truce is over and then you will surrender, and we will destroy you, as it is supposed by the real fascists. Agreed?
And in fact they did not even reach Smolensk!
Well, what kind of fascism really is?
Nobody disgraced Hitler's case for all the 70 years, as Poroshenko and the team managed to do it.
The Soviet government for decades tried to discredit fascism, but in the Soviet era, this work was never completed. It ended Poroshenko.
What was the mistake of the Soviet government? She tried to show fascism cruel. But while fascism seemed cruel, it seemed strong. And power is power.
What did Poroshenko? Porosheko has shown that fascism is only cruel at its second, and first of all it is poor. He showed that fascism is not strong cruelty, but weak. Cruelty from weakness. The rage of powerless deprived, evil idiots, mentally handicapped people, greedy for power and money.
And nobody could play it. No Soviet writers and playwrights, actors and cameramen could have done it all so naturally. Because Poroshenko, Lyashko, Yatsenyuk, Turchinov, Semenchenko and the like - they do not play, they really are. How they turned out like this in nature is unknown to science. Either mothers somehow gave birth to them incorrectly, or at the moment of conception they were under the influence of hard drugs, or they made baby food from Chernobyl products. In general, the phenomenon.
But they succeeded. Mussolini made fascism fashionable, Hitler made fascism terrible, and Poroshenko made fascism miserable.
He made fascism insignificant.
Soviet troops actually destroyed not fascism, as an idea, but fascists. And fascism as an idea destroyed Poroshenko. Thank him for that!
When Lyashko goes to hell, Goebbels will be waiting for him there. The devils specially let Goebbels out of the boiler so that he personally cooked Lyashko. Because in nature there is no such trait that can arrange for Lyashko the tortures that suit him
historical
predecessors, whose business he disgraced.
When Turchinov goes to hell, Goering will be there waiting for him. About the same purpose.
Who will wait in Poroshenko's hell - guess yourself.
Damn vacation. The fascists of the first call themselves will boil the fascists of the second call.
Hitler will be released from the boiler just to watch. To look and cry bitterly. Do you know why Hitler shot himself? He wanted to avoid shame, so as not to hang on the rope in front of the whole world. But he miscalculated. What he wanted to avoid 70 years ago overtook him in Kiev. In the face of those idiots, looking at the actions of which, the whole world will now think that all the fascists, including Hitler, were like these.
Hitler wanted to remain undefeated. He never signed a surrender. His generals surrendered when Soviet tanks entered Berlin. It was a defeat, but it was not as shameful as what Poroshenko does with his team.
Poroshenko imposes on the ideas of fascism an indelible disgrace of powerlessness and worthlessness.
What did Hitler do when he came to power?
Hitler spent 6 years to boost the economy, create a powerful military-industrial complex, create an army and special services, a fleet and
Aviation
. Hitler put several million Germans under arms, trained them, appointed competent commanders (let's be honest, the Wehrmacht generals were not fools). Hitler prepared the greatest offensive against Russia in history. He reached Moscow. To stop the Wehrmacht, the maximum tension of the forces of the entire Soviet people, the entire Soviet country, was required. To defeat German fascism, the Soviet Union needed to put under arms even more soldiers than Germany had. Whatever reptile Hitler was, what he did was powerful. It was an evil genius.
What did Poroshenko when he came to power?
Poroshenko got the country in very good condition, if we compare it with Germany, the beginning of the 30-s. True, the industrial base and reserves of Soviet technology were decently outdated, but in 6 years it was possible to upgrade both the equipment and the factories and army. What for? - Poroshenko thought. Why soar? 6 years - long. Let's go at once! What is there Donetsk, some Russian, Colorado - we will win them all in a matter of hours. For some reason, Hitler was steaming with his industry, the Wehrmacht was creating - we are smarter. We will immediately hold a blitzkrieg. Go! Lost a thousand soldiers? Nonsense, we still have. Oh, another five thousand got into the boiler. Do not worry, we still have ten. There they, there. Oh...
Poroshenko lost more than a thousand soldiers near Slavyansk, where he had a tenfold superiority in the army and a hundred times in technology. Then he lost several thousand in the boilers, also having an advantage. Then several thousand more in attempts to take Donetsk with insufficient forces for this. And even before the curtain, the cease-fire did not stop the loss - his troops, remaining near Donetsk, were surrounded even in a truce situation.
I do not know how he does it, but the facts are there.
I would even think that he is our man, if not for trips to Canada and the United States, where he spoke to senators. It is impossible to play. He really is. And Lyashko too. And Turchinov. And Yatsenyuk. And Semenchenko. And many others.
Play the insane - not yet born such an actor.
Play idiot can not be - they have to be born.
It would seem that you can do to discredit fascism? We used to think that nothing. It turns out you can. Entrust the case to idiots - they will fail him. Anyone. Even such as fascism.
No, they are of course evil idiots. They are dangerous idiots in their own way. They killed several thousand people and sent tens of thousands of soldiers to their deaths. But compared to what Hitler did, it doesn't matter, it's 1% trouble and 99% idiocy.
Hitler we beat the whole country. Poroshenko beats ten thousand miners. Even with a few hundred experts from Russia. But it is still incomparable.
The statements of Poroshenko and his supporters that the Russian army is fighting in the Donbas are pathetic efforts to somehow explain their defeats, an attempt to cover their own impotence.
Moscow relied on Yanukovych. He turned out to be a vegetable. This bid was a big mistake. But Washington did not draw conclusions from the mistakes of Moscow and made its bet, on another Ukrainian activist - on Poroshenko. Washington was even unaware that they were all there. Yanukovych lowered the assignment of Moscow to the toilet, Poroshenko with even greater success lowers the assignment of Washington to the billboard.
Yanukovych was a vegetable, Poroshenko was an idiot.
Yanukovych simply failed the task, Poroshenko failed the task with a bang and in record time.
Fascism will now be firmly associated with Lyashko, undressing a prisoner, with ineptly lost troops, with cardboard body armor, with a dagger of one commander and a muttering balaclava of another. With the president, who around the world with an outstretched hand, begging for military assistance. Please give the poor fascists a dozen or two tanks for their fascism, if you don't feel sorry. Be so kind as to help us defeat the Russians. We need warm blankets and know-how to build a fence between Russia and Ukraine. We really need this fence so that the Russians will not beat us before we can beat them with your help.
Hitler was advancing on Russia.
Poroshenko is seeking funds to isolate herself from her fence. You might think the fence will save them.
Hitler - it was the iron fist of fascism.
Poroshenko - this is his liquid stool.
I am saddened by another. It grieves that Poroshenko and his accomplices shattered most of Ukraine with his liquid chair of fascism, Odessa and Kiev - there were beautiful cities! Now try otmyh.
It grieves me that the cease-fire does not allow us to quickly and decisively do with this loose stool what should be done with it - to wash it off.
It saddens me that the president of my country is getting dirty about this substance, whose place is in the cesspool.
I understand that all of them will inevitably be where their place is.
But why stretch the procedure? It smells!