The current gosdepo-Ukrainian propaganda can rightly be called a clone of "old and kind" Nazi slogans.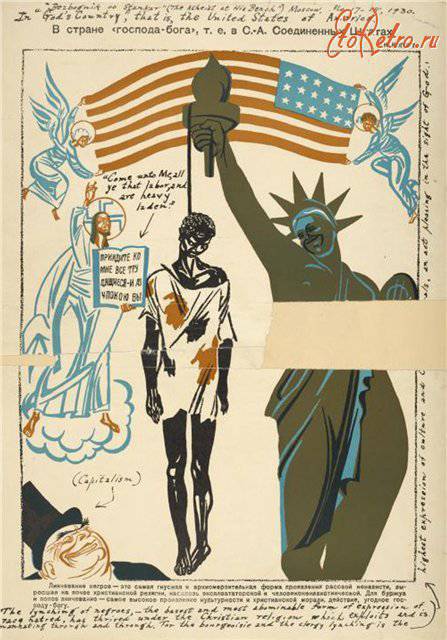 All the same style, all the same tactics and bravado. As they say, why should Washington and Kiev reinvent the wheel, if it had already been invented and masterfully put into practice by Hitler's fascism?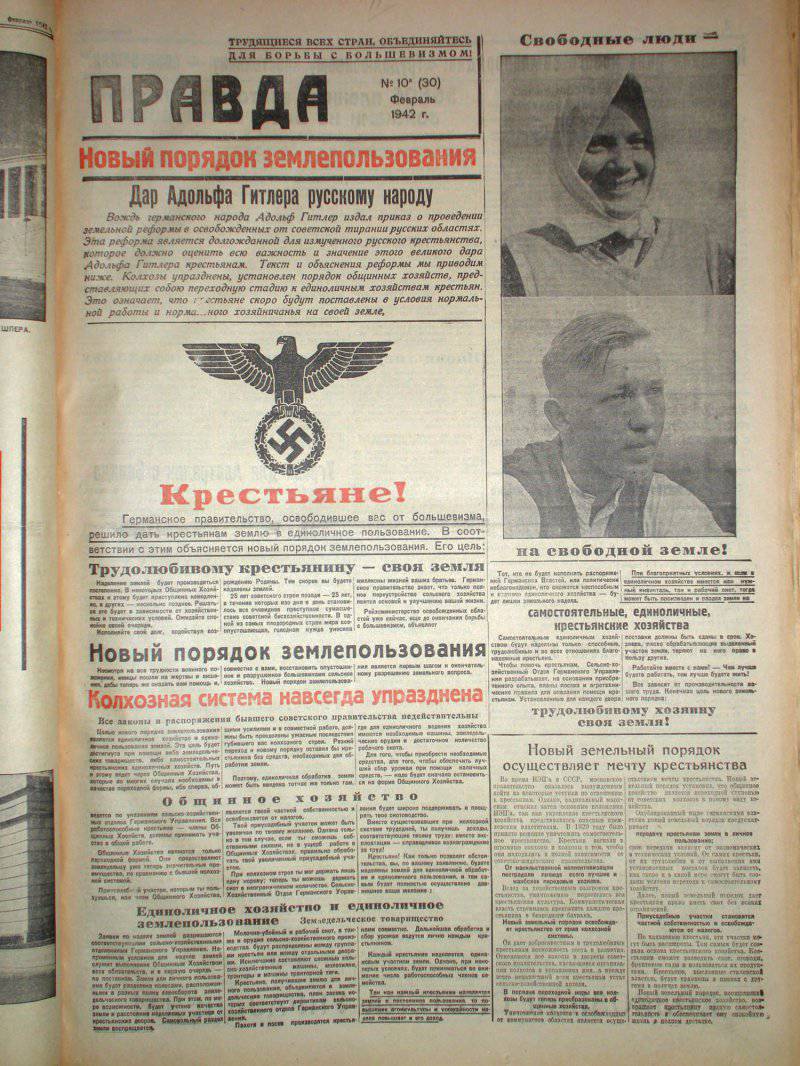 At the beginning of the Great Patriotic War on the Soviet territory occupied by the Nazis, with the help of traitors, the Nazi press was published. Through this shout of the German information pumping, people were told that it was the Soviet troops that were destroying them. Fascist propagandists, through newspapers and pamphlets, promised a bright future, and also demanded to "surrender" and kill everyone who is against the new Nazi government, which carries "freedom" to people. Apparently, the very - European, about which the current svidomity dream.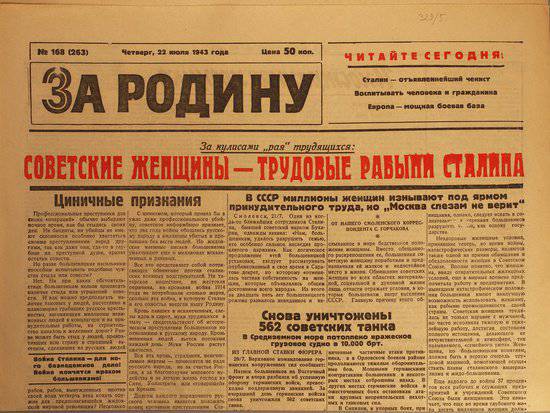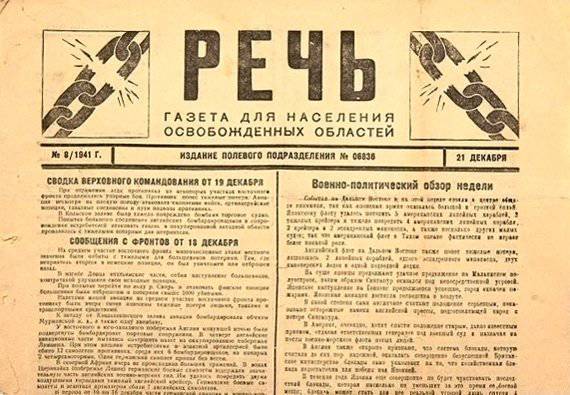 Familiar judgments and behavior ... Needless to say, with the Nazi press in the current State Department of the Ukrainian media - a lot of similar. But first of all it is necessary to note the same view on bloodshed. Hitler wanted to rule and rule the whole world. Washington is plagued by the same blue dreams. A Kiev henchmen - a great tool to get what you want.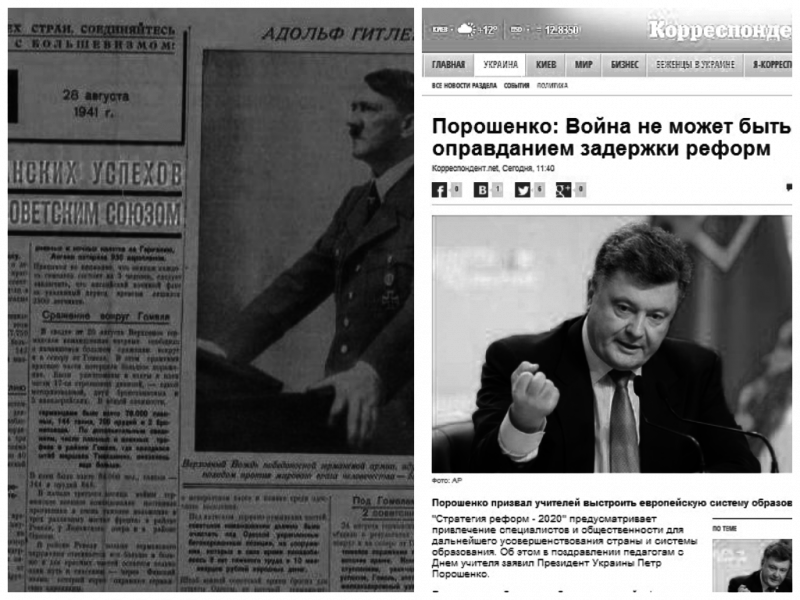 However, the supreme führer fought with other people. Ukraine is fighting, on the orders of Washington, with its own. Bombing their own people, destroying their buildings and highways, destroying themselves. All this masochistic dismemberment is accompanied by endless Bandera chants. And with fairy tales, with which the ingratiating Kiev tries to whitewash itself before the West.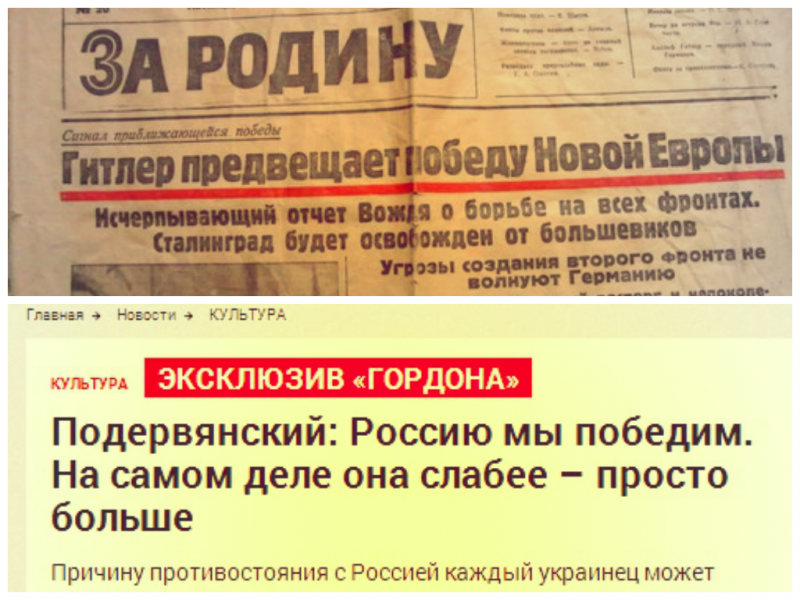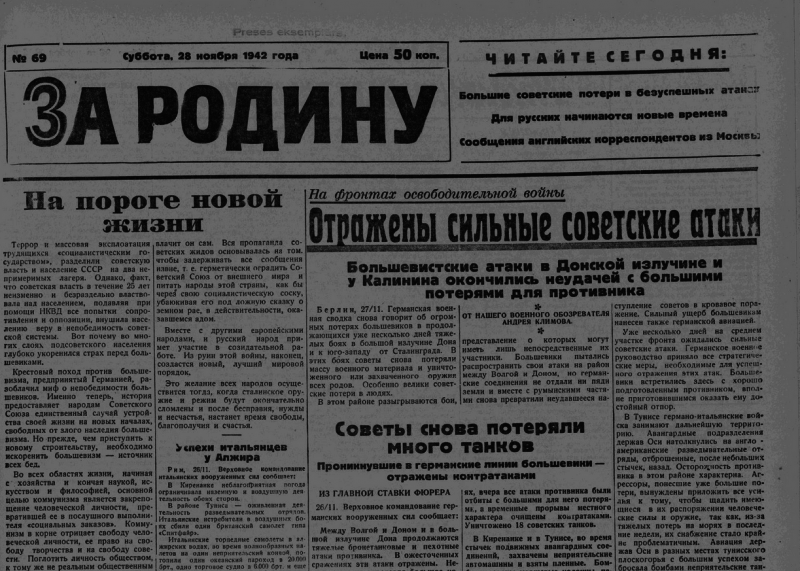 The new "life" of Poroshenko is not much different from the life that the Nazis staged during the Great Patriotic War the captured villages and cities. Bombings and shelling, hunger and cold, torture and bullying, numerous deaths.
And all this is under the sauce of powerful informational propaganda of "liberation of people from Russian / Soviet invaders" (and even the ideological symbolism is the same).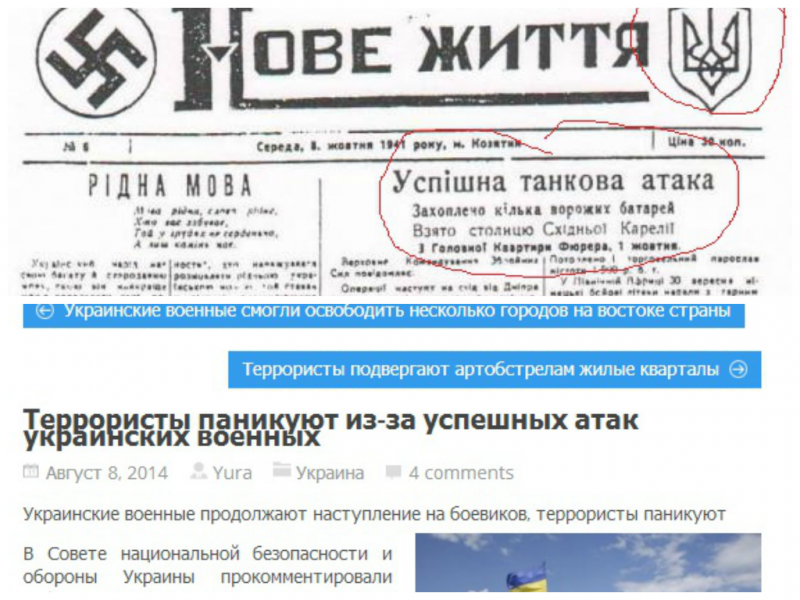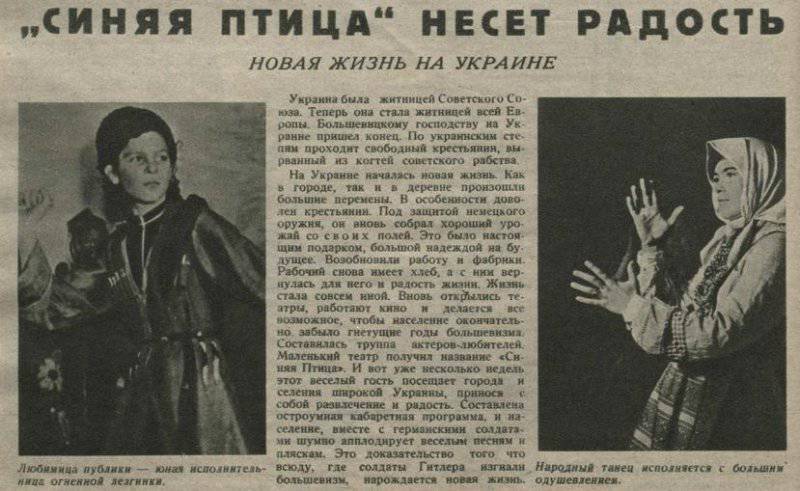 Here it is, freedom "in a European way." Find 10 differences: Mariupol and Donetsk, 1943 / 2014.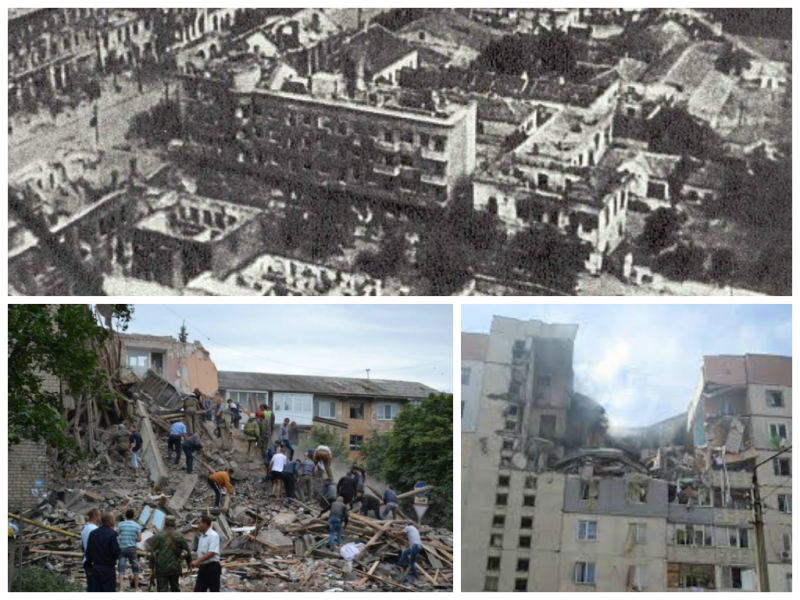 And the Ukrainian priests there too. Like 70 over the years ago, people call for a fratricidal war through information sources. Forgetting completely about God and servitude in front of their Western masters.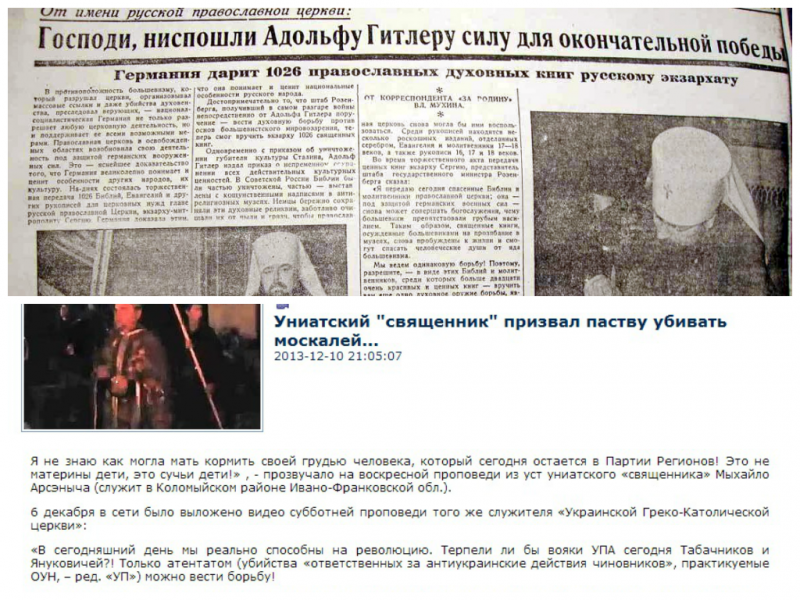 Probably, Svidomo unaware that if история repeated, then its end will be exactly the same as last time.PS
Lovers of retro. A small selection of Nazi newspapers since the Second World War.