Chairman of the Ukrainian Cabinet Arseniy Yatsenyuk said that Ukraine has sent Russia a payment for gas debts. In an interview with the Ukrainian TV channel
"First National"
Yatsenyuk said that Gazprom has transferred 1,67 billion dollars. At the same time, Ukropremier asserts that with such a payment Kiev fully paid its debts for gas with Russia.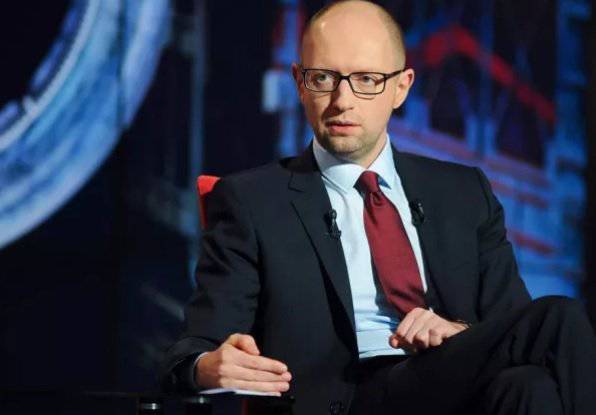 Yatsenyuk:
They hoped that we would not repay gas debts. Debt in 1 billion 670 million dollars - the day before yesterday we paid every penny. Of all the loans (total 7 billion) 5 billion, we gave the old debt, the government has 2 billion now.
In such cases, they usually say: he understood what he said. Only the phrase "they hoped that we would not pay back gas debts" is worth something!
If Yatsenyuk believes that 1,67 billion dollars is the entire Ukrainian debt, then it turns out that the frontier government itself is for itself and it sets prices for gas supplies. Based on the amount of supposedly "fully repaid" debt, you can calculate the price for 1000 cubic meters of blue fuel, which Yatsenyuk himself prescribed. It makes no more than 200 dollars ...