Petro Poroshenko decided to sign the law on lustration (cleansing power), reports
TVNZ
with reference to the twitter of the Ukrainian president.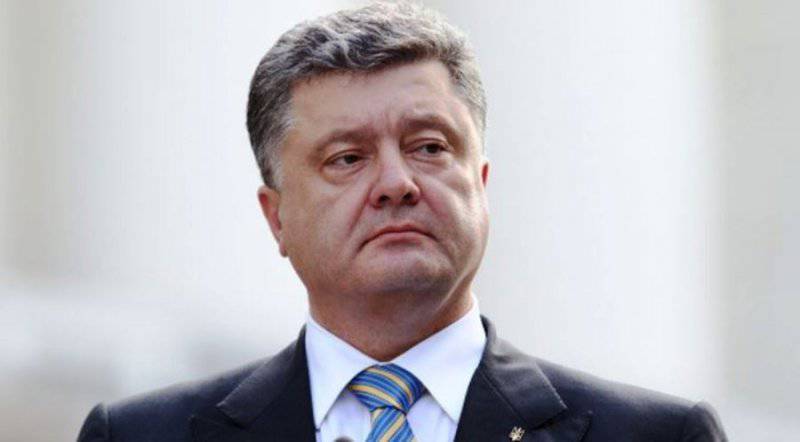 "I decided to sign the law. Lustration to be! The state apparatus will be cleared of KGB agents and the top of the Party of Regions! "
, - wrote, as cut, the president of Ukraine.
Earlier, during a trip to Lviv, Poroshenko, commenting on the law on lustration, said that the second most important requirement, after the criteria set out in it, for the appointment of civil servants will be knowledge of the English language and in this regard, it is necessary to discuss the special status of non-Russian, namely English.
"Let's not talk about the special status of Russian, but about the special status of English - this discussion would be more constructive and correct"
- quotes the president
RT
.
"The second language, mandatory for studying in schools and universities, should be exclusively English, and certainly not Russian," Poroshenko said. - Fluency in English should be the second criterion after lustration of the requirements for the Ukrainian civil servant "
, - he said.
The publication reminds that this law was adopted by the Verkhovna Rada 17 of September. According to Arseniy Yatsenyuk, "one million different kinds of officials, civil servants, law enforcement officers, including the entire cabinet of ministers - the entire vertical of power" falls under it. Speaker glad Turchinov signed the document 25 September, after which he sent it to the president. He decided to hold off, and to consult with the public before signing.
And in late September, the country's Prosecutor General Vitaly Yarema made a statement. According to him, the law on lustration does not comply with many articles of the Ukrainian Constitution and international law.
"About one million citizens fall under this law. The principle of individual responsibility is violated. If this law enters into force, we will generate a large number of appeals to the courts, including the European Court of Human Rights ... Imagine: a person is dismissed, another person is appointed to his place, and then he is restored by the court ... This may cause some chaos in the organization of work "
- said the prosecutor.
It is possible that Yarem was pushed by a case in Dnepropetrovsk: radicals from the so-called "lustration committee" came to the regional prosecutor Roman Fedik and after a short explanation put a trash can on his head.
Then the head of the Center for Political Studies, Mikhail Pogrebinsky, expressed the opinion that the president would sign the law, since he would not be able to "resist this barbarism", but it is quite possible that the Constitutional Court would later cancel it:
"He (Poroshenko) does not dare to resist this wave of barbarism, or he does not feel enough power and influence on the power structures behind him, or for another reason, but it seems to me that there is a high probability that he will sign this law, and then agree that the Constitutional Court will cancel it. "