For the first time in the new 21 century, Russia caught up with the United States in the number of all nuclear carriers
weapons
The Strategic Nuclear Forces (SNF) and the number of warheads, according to Vedomosti, citing the US Department of State published yesterday information obtained during the exchange of data on strategic weapons.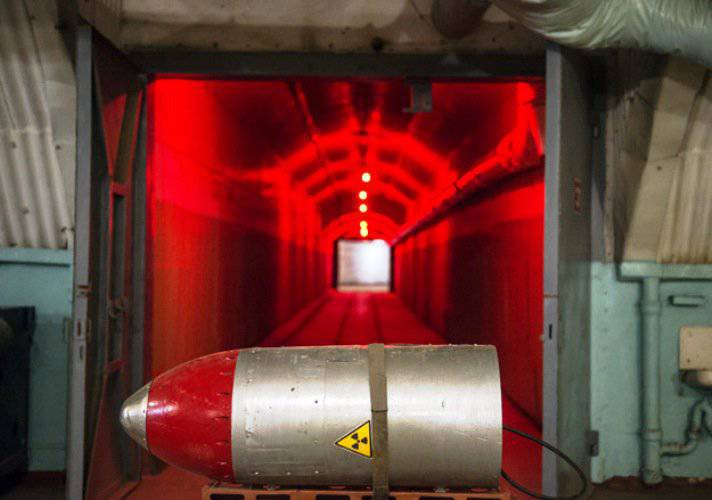 The exchange of such information is provided for by the START-3 Treaty of 2011. "According to this contract, deployed carriers of the SNF are taken into account - nuclear-powered submarines with ballistic missiles (SSBNs), strategic bombers and intercontinental ground-based intercontinental ballistic missiles (ICBMs) —for example, undeveloped carriers SSBNs with missiles unloaded at the moment) and warheads on deployed carriers, "explains the publication.
According to Pavel Podvig, the head of the Russian Nuclear Weapons project, "the growth of deployed warheads and carriers in both states is due to the fact that in recent years the Russian navy has begun to receive atomic submarines of the new Bulava missile project "with several warheads."
"So, at the end of last year, the second submarine of this type," Alexander Nevsky, "was accepted into the Russian Navy: each of its 16 missiles is considered to be a carrier under the agreement and, as stated, carries six warheads. In addition, the deployment of the Topol-M ICBM with one warhead was stopped, and the Yars rocket with three warheads was deployed instead, "the Exploit explained with examples.
In his opinion, "by 2018, when the restrictions for both parties defined by the START-3 contract come into force, the approximate parity between the strategic nuclear forces of Russia and the USA will be maintained, while in 2000-s. there was a tendency to reduce Russian nuclear forces at a faster pace than the American ones, since in Russia, carriers that had served their time were written off faster ".
However, the expert warns against a reassessment of the formal achievement of parity: "The rules for offsetting under the START-3 agreement are such that in the case of, for example, setting SSBNs for repair and unloading missiles from it, it is not considered deployed." Such cases, he said, "have been to the United States and led to a temporary decrease in the number of declared carriers and warheads."
In addition, there is another factor in achieving parity: a decrease in the rate of write-off of Topol. "However, these missiles will still be, in the end, written off, and by 2018, the United States will once again have some advantage in warheads," said the project manager.