For many years, floating conveyors were made in Lugansk, which at one time were considered the best in the world. Currently, the path to their production for Ukraine is closed. This writes Dmitry Lemeshko in the next article published on the site
Messenger of Mordovia
.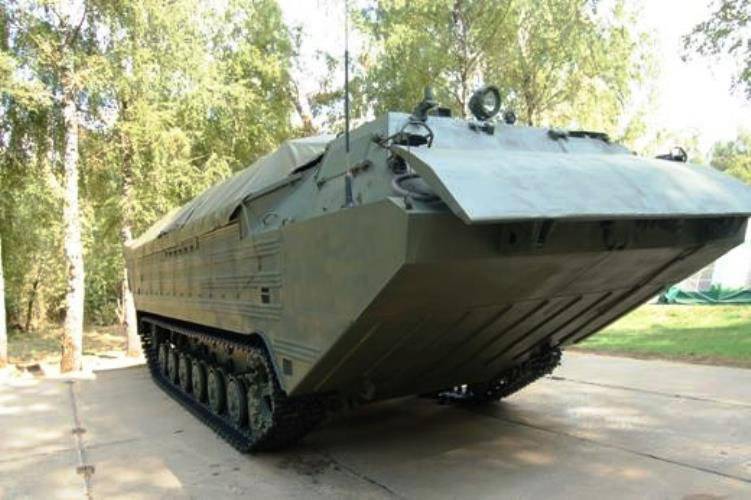 "The floating conveyors PTS-M, PTS-2 and PTS-3 released at the Lugansk Diesel Locomotive Plant are still used in the armed forces of many states, including the Russian army," the author writes. They can still be seen at the naval infantry exercises and other events involving engineering units.
These machines are actively used in natural disasters, and, there are situations where only they can provide effective assistance.
The author recalls that "PTSy took part in the hostilities in the Middle East, the Iran-Iraq war, as well as in conflicts on the territory of the former Soviet Union, in Chechnya." A small amount of PTS-2 was also used during the hostilities in Novorossia.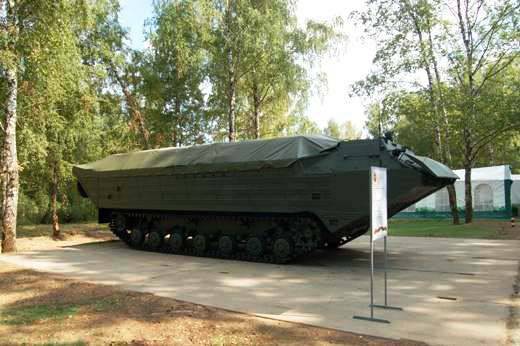 Even by today's standards, cars have excellent ability to overcome water obstacles. "For example, PTS-3 with a weight of 25 tons can take on board up to 16 tons of cargo or 75 paratroopers and transport it along the water surface at speeds up to 15 km / h. On land, the machine can move at a speed of 60 km / h. Power reserve - up to 500 km, "the author reports.
PTS is built on the basis of the decommissioned T-64 in the Russian army. Today, this circumstance is the main drawback of the Ukrainian car.
According to the author, "due to well-known events, Ukraine's ability to manufacture floating conveyors can be considered lost."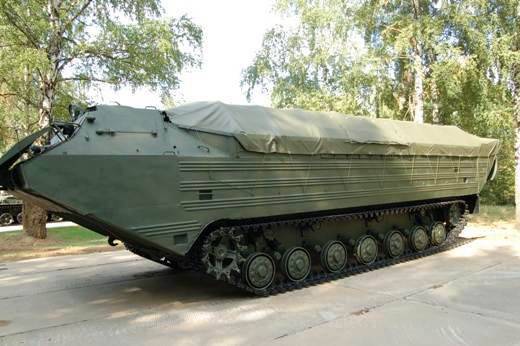 As for Russia, the production of 4 generation machines - PTS-4 is deployed here. Earlier it was reported that in the future there may appear a floating conveyor using the nodes of the promising Armata platform.