Today, in accordance with the order of the Minister of the Interior of the Russian Federation from March 1 of 2002, Russia is celebrating the Day of the Special Police Force (Special Police Unit). Despite the fact that the term "militia", due to the reform, has become
history
, while the police turned into policemen, the riot policemen decided not to touch the abbreviation. Only now, instead of the Special Purpose Police Unit, he became the Special Purpose Mobile Unit.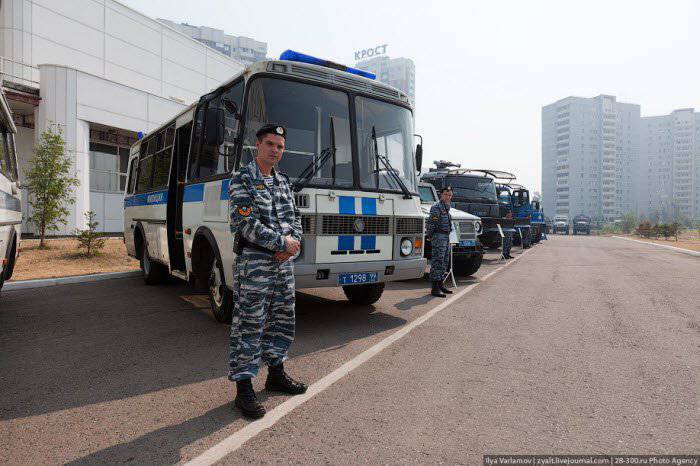 Riot policemen in Russia were involved and involved not only in measures to protect public order and ensure security at various rallies, processions and other mass events, but also to participate in special operations to counter extremism and terrorism.
Now the Ministry of Internal Affairs numbers over 22 thousands of OMON fighters, many of which are combined into separate structures for solving special tasks. Since March of this year, the ranks of the Russian riot police have replenished with the Crimean "Berkut". The fighters of the "Berkut" became one of the first Crimeans who received Russian citizenship during famous historical events.
After radical splashes on Kiev's Maidan and numerous attempts to implement a similar scenario on the territory of the Russian Federation, the attitude of the citizens of the Russian Federation to the riot police has changed significantly. If you believe the statistics, the number of Russians, who believe that the activities of riot policemen goes to the benefit of the country's security, has grown by almost a third in comparison with 2012 year.
"Military Review" congratulates riot policemen on the holiday and wishes these courageous people to work exclusively within the legal field, contributing to the formation of the security system of Russia.