At the recent Modern Day Marine exhibition in Quantico (Virginia), the US military demonstrated the technology of a new tactical (or "sand") table, reports
Gearmix
with reference to an article published on the Army-technology website.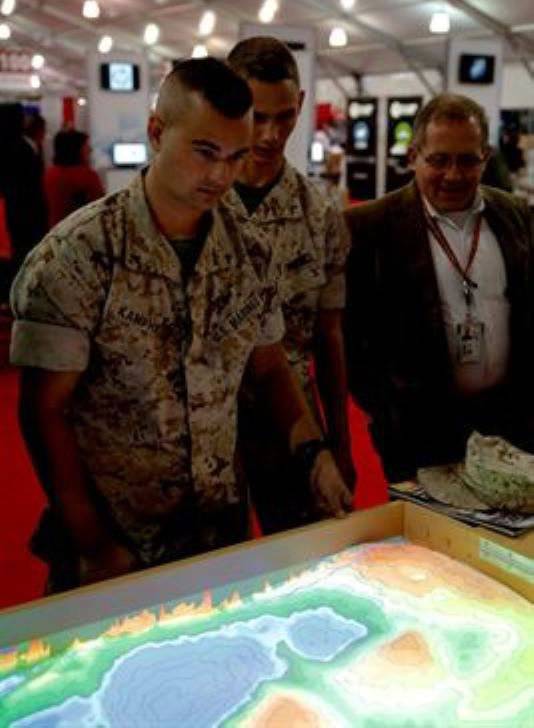 The article notes that "the ARES developed tactical augmented reality table (ARES) contains a laptop connected to the projector and Microsoft Kinect."
The design uses inexpensive and affordable commercial technologies that replace cards and threads traditionally used in sand tables with a projected image of the landscape and army units. Any given terrain in a short time can be recreated in detail.
"A computerized tactical table can give the military a wide range of new capabilities, including the technology of connecting two tables, which can be separated by many hundreds of kilometers," the publication says.
By linking two tables, you can conduct strategic games on them. And such an approach, the publication considers, "will be very realistic, since the two armies will not be able to see each other until they are within sight of the enemy."
Soon the table will be closed tests, which will be held at the Basic School in Quantico.