Arsen Avakov, who calls himself the Minister of Internal Affairs of Ukraine, announced the full cost of a set of uniforms and weapons of the National Guard under the soldier. Avakov presented the equipment price during a visit, together with Yatsenyuk, to a training center for the training of Nazi guards in the village of Novi Petrivtsi (Kyiv region).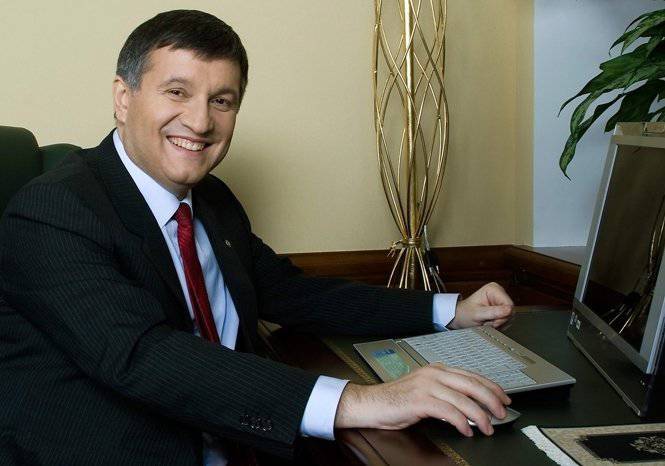 Avakov said that if you add up the prices of each item of equipment of the National Guard, it will be about 130 thousand hryvnia (approximately 400 thousand rubles). For this amount, a set of uniforms, small
weapon
and RPG. Reports about it Ukrainian "5 channel".
According to Avakov, 5 thousands of sets were purchased for the National Guard under, and about 37 thousands more are required. By simple arithmetic calculations, we find that Avakov needs about 4,8 billion hryvnias to equip and equip the Nazi guards. Although after those testimonies of the ukrosilovik about what they are fighting in and in the Donbass, they hardly need to hope that Kiev will send all these impressive means exclusively for equipping and arming the National Guard under ...