Deputy Head of the Department of Citizenship of the Federal Migration Service of Russia Gennady Demyachenko said during a press conference that since the beginning of the year more than 42 thousands of Ukrainians had submitted requests for Russian citizenship.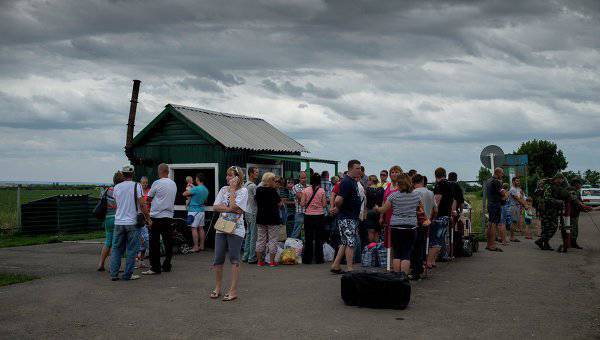 "A statement on the granting of citizenship of the Russian Federation turned 42,5 thousands since the beginning of the year," - quotes the words Demyachenko RIA
"News"
.
The deputy head also said that for the same period last year, about 7 thousands of requests were filed.
"Once a person has filed a statement and it is accepted, there can be a refusal only in cases provided by law. Therefore, the probability is great that they will receive it, "said Demyachenko.
The number of refugees from the east of Ukraine has greatly increased since June of this year against the background of the ongoing fighting between the militia and the Ukrainian security forces. Most Ukrainians arrive in the border Rostov region, where about 50 thousands of people were stationed. According to representatives of the Federal Migration Service of the Russian Federation, from 1 in April, about 820 thousands of Ukrainian citizens left Ukraine's territory.
VTsIOM notes that more than 50% of Russian citizens support the idea of ​​simplifying citizenship for refugees from Ukraine.