During a press conference at the Pentagon, French Defense Minister Jean-Yves Le Drian said that the Mistral-class Vladivostok helicopter carrier built by order of the Russian Federation could be handed over to the customer at the scheduled time - in late October or early November and the political process will begin in Ukraine.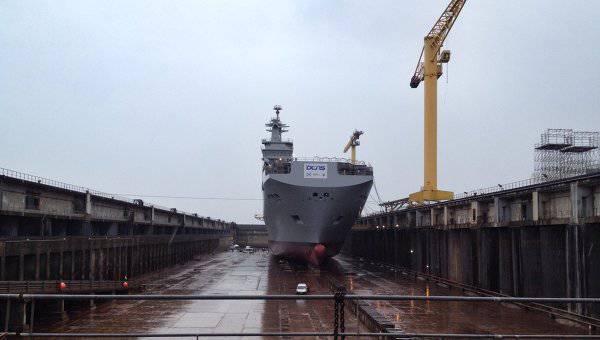 "As for the supply of command and landing ships, which were built at the French shipbuilding plant, they should be delivered to Russia, which acts as a client of the enterprise. The decision will be made at the moment when the delivery time is suitable. It should be the end of October - the beginning of November, "the politician quoted as saying.
"Vesti"
.
The head of the defense department also stressed that earlier French President Francois Hollande announced the conditions for the completion of the contract.
"He outlined two elements - a long ceasefire and the beginning of a serious political process. The decision will be made on the basis of this, "the minister said.
It is worth noting that earlier, Deputy Foreign Minister Alexei Meshkov reported that at the moment work on the contract for the supply of French helicopter carriers to Russia is proceeding as planned.