Odious tricks "puppy" already became the talk of the town. About how ukry-savages are kinky, descended a few steps back in their development, many have heard. And so I don't even want to mention who in the Rada once again made a face, who was once again placed in the trash, and where the Natsik in balaclava again demolished the monument. Complete crap ...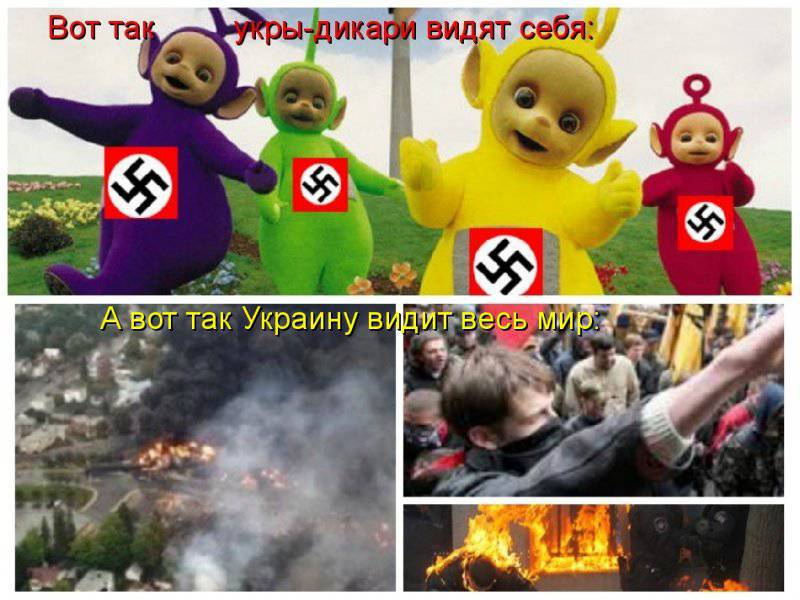 By the way, about the "dope". At the maydaun forums, they are perplexed, "to whom the Moskal have been shaken up by the brave men, they have been selling" a cosmic rad_t ". It is about this: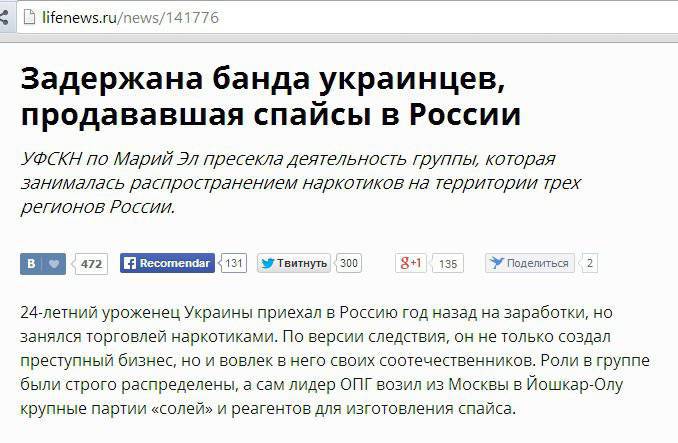 Still the residents of the Square should not clap their eyes in surprise and scratch their heads! In their country, such "cosmic joy" is sold absolutely legally and at every corner. Pay hryvnia and ivy "for health".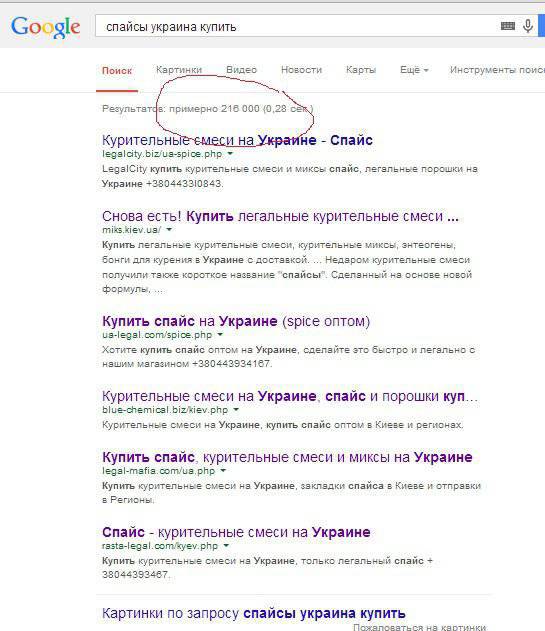 So, in particular, they advertise psychoactive synthetic smoking mixtures in one of the online stores of Ukraine (if you believe promotion, brain loss is guaranteed to smokers):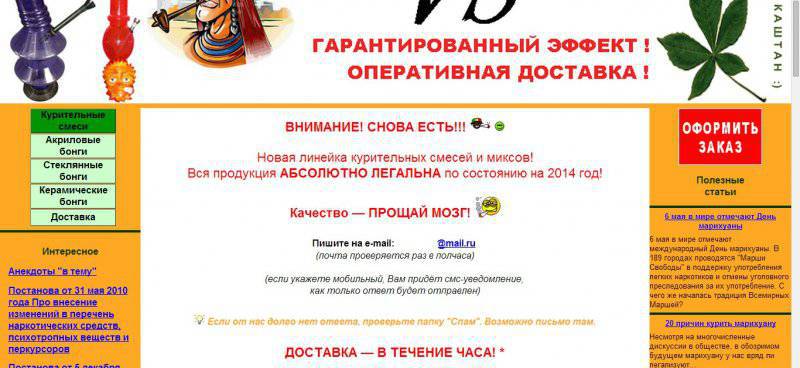 And this is another advertising advertiser from the Ukrainian spice sellers: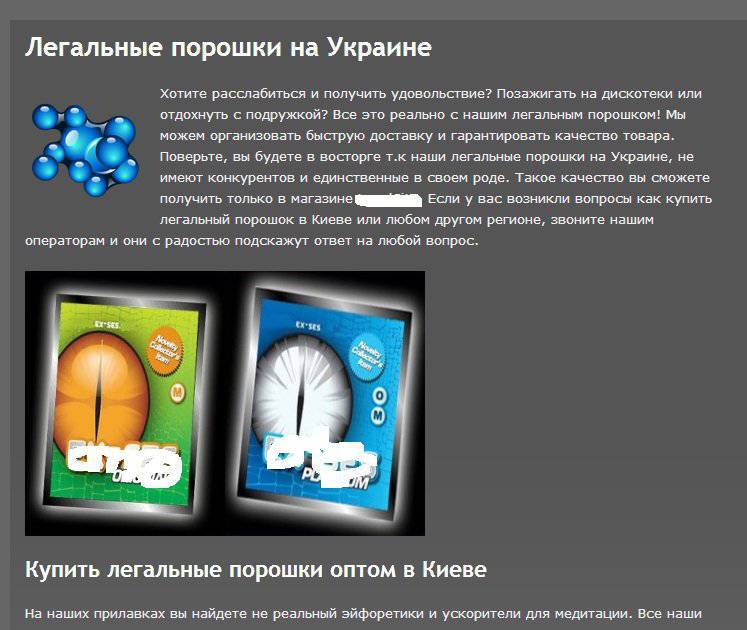 PR on the verge of realities, or narcotic phantasmagoria. Ukrainians with all the forces sit on the dope. I have to admit it.

For your information:
"Spice ("Spice", K2) is one of the brands of synthetic smoking blends supplied for sale in the form of grass with a chemical applied. It has a psychoactive effect similar to that of marijuana. Currently, synthetic cannabinoids, which are active Spice substances, are banned in Russia, the United States and many countries of the European Union.".
And, by the way, not in vain prohibited. According to doctors, the spice causes a mental disorder, mental disorders, as well as the emergence and development of mental diseases of the brain. In other words, Ukraine is turning ... Ukraine is turning ... into an asocial country.
PS By the way, personally it doesn't surprise me anymore how in the ranks of the candidates to deputies to the Verkhovna Rada this autumn there were already six DART VIDEOS.