On the Eurofighter Typhoon fighter aircraft of the German Air Force in the back of the fuselage found factory defects, transmits
Lenta.ru report
with reference to Agence France-Presse.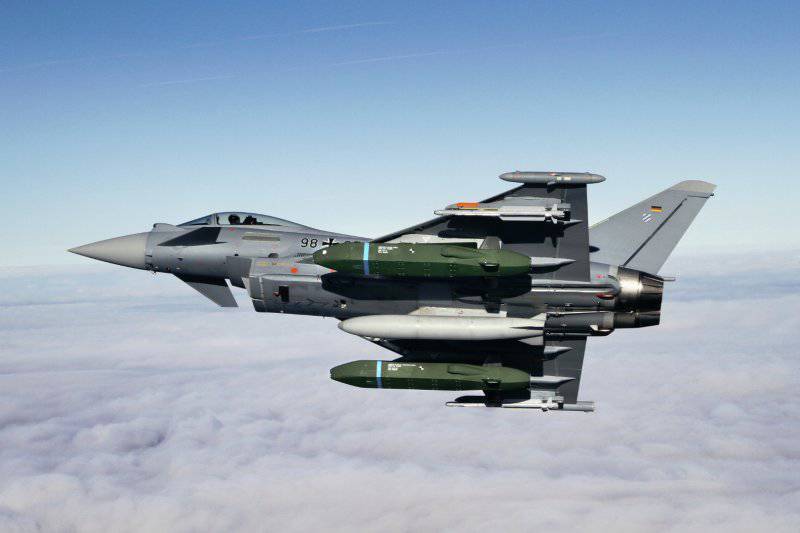 "The detected fault can make the structure of the aircraft fuselage unstable"
- writes the publication. As a result, the delivery of new aircraft was suspended, and the operation of existing ones was reduced from 3 to 1,5 thousand hours per year.
Earlier, the marriage of the "typhoon" was found by British soldiers. They also halved the flight hours to reduce the load on the fuselage.
According to Flightglobal MiliCAS, the German Air Force is armed with the 94 Typhoon fighter, including the 20 training fighter. More 35 ready to be transferred to the military. British Park has 102 Typhoon and 47 ordered. Initially, Germany and Britain were going to buy 250 such machines.
At Airbus, they noted that "low interest in the Typhoon could lead to the closure of the production of these aircraft in the 2018 year."
According to Agence France-Presse, the "Eurofighter Typhoon fighters are in service with Spain, Germany, Great Britain, Saudi Arabia, Italy and Australia, and in December 2012, Oman bought a dozen fighters."
In June, the Spanish Air Force's Typhoon 2014 crashed while landing after a scheduled flight. The pilot was killed. The causes of the disaster are still unknown.
The Typhoon can reach speeds of up to 2459 km / h, has a combat radius of up to 1389 km, a maximum take-off weight of 23,5 t, and a combat load of up to 6,5 t.