Norway intends to revise the concept of long-term development of the Armed Forces of the Kingdom in connection with a significant change in the situation in the field of international security, the newspaper reports
MIC
With reference to the country's Minister of Defense, Ina Sorede.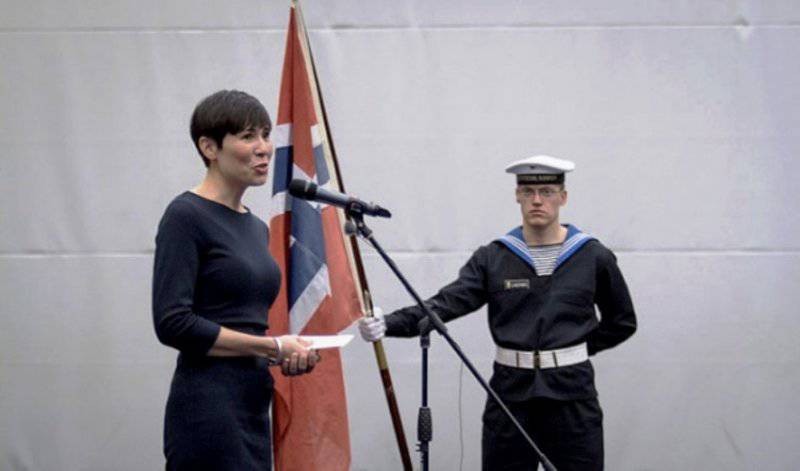 "The ability of the Norwegian armed forces to respond quickly to threats in the region is significantly lower than we would like. Sun kingdom does not meet the new requirements of the current situation in the world
- said the minister. -
The proposed changes are extremely large-scale, we have to reconsider the current composition and structure of the Norwegian armed forces. "
The minister stressed that "the current situation in Ukraine is one of the reasons for the decision taken by the government." She also noted that from the point of view of the Norwegian government, "Russia is demonstrating its readiness to use military force to solve its foreign policy tasks." In her opinion, the capabilities of the Russian army in recent years have increased markedly.
"The northern direction remains strategically important for Russia. Scandinavia may also be involved in conflicts in other regions
- said the minister. -
Although we see no threat to the security of Norway, recently we have noted a significant increase in the number of both planned and unplanned exercises held by Russia in the north of the country. All these trends significantly affect the regional security situation. "
The current plan for reforming the army, adopted in 2012, is still in force, but soon, according to Sörejde, it will be substantially supplemented. For help in developing a new concept, she turned to Admiral Haakon Bruun-Hanssen, commander-in-chief of the country's Armed Forces. The 1 year is set aside for the preparation of proposals to the General Staff. An updated plan for the development of the Armed Forces is planned to be submitted by the summer of 2016.