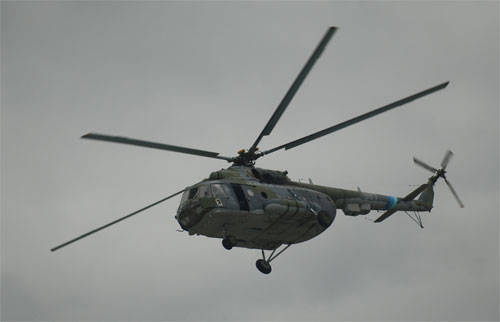 This was reported to Inform Polis online at the Ulan-Ude Aviation Plant (U-UAZ), which is part of the Russian Helicopters holding.
The machine, which is to be delivered to customers from 2014, has received the official name Mi-171А2. Like other helicopters that are modernized versions of the Mi-8, it is being developed by the design office of the Moscow Helicopter Plant. Mile Mi-171А2 develops on the basis of the Mi-171А1 helicopter, which is certified in Brazil for the local ATLAS airline and successfully produced in Buryatia. Now the Mi-171А1 is the most modern in terms of safety among the "descendants" of the legendary Mi-8 helicopter, which first flew 50 years ago 24 June 1961.
The Mi-171A2 will be even more secure. More powerful engines will be put on it, the blades will be completely made of modern composite materials. The design will make more 80 innovations that will improve the performance of the aircraft, for example, increase the range and speed of flight at lower fuel consumption. This will reduce the cost of the flight hour, which is very important for all - Russian and foreign - airlines operating helicopters produced at the Ulan-Ude aircraft plant.
The technical appearance of the Mi-171А2 was determined by engineers of the holding company "Helicopters of Russia" at the end of last year. By the way, for the first time, the engineering services of state and commercial airlines of Russia were involved in this process. The construction, testing and certification of the Mi-171A2 should be completed before the end of 2013. The helicopter plan to certify for shipments to other countries since 2014 of the year.
According to Inform Polis online, under the production of a new model at U-UAZ, equipment is being modernized, engineering and technical personnel and workers are being trained.
This year, the plant should assemble 85 Mi-171 helicopters for the orders of the Russian Air Force, state and private airlines of the country, as well as for airlines and other air forces of other countries. Last year, U-UAZ launched 75 helicopters. The plant's task, Leonid Belykh, managing director of the company, informed Inform Polis online earlier, to bring the production to 120 machines a year.