The head of the Lviv National Self-Defense Staff, Nikolay Shchur, told Facebook about an incident that had happened to him on a bus en route from Bolyanovichi to Lviv. The activist said that he demanded that the driver turn off the radio, which sounded songs in Russian, but he refused and "began to react aggressively."
At the same time, according to Schur, the bus passengers were divided, there were those who supported the driver.
"In this situation, passengers were surprised, who were mostly silent, and some even tried to explain that Russian is a normal radio. And this is in Western Ukraine, "the words of the opponent of the Russian language" RT in Russian "are quoted.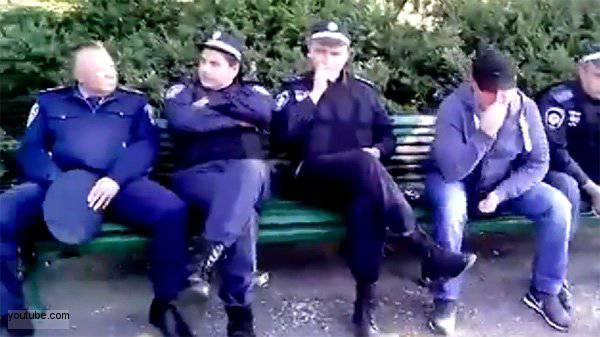 Another incident reported
"Reedus"
. The video appeared in the network, shot in the city of Odessa, where the activists of euromaidan never received an answer from the policemen to "Glory to Ukraine". The policemen met the patriotic greeting with complete indifference.
To this, the girls declared that "to each his own," literally repeating the motto of the Buchenwald death camp, in which many people who disagreed with the nationalist policies of Adolf Hitler's first "European integrator" died.