The representative of the Moldovan delegation to the PACE, Grigori Petrenko, believes that the actions of the Ukrainian "volunteer" battalions in the Donbas fall under the definition of war crimes. Petrenko himself visited Donbas not so long ago, and also carefully got acquainted with photographic materials concerning mass graves of civilians in the Donetsk region. At the same time, the Moldovan parliamentarian himself took quite a few pictures of the burial places near Donetsk.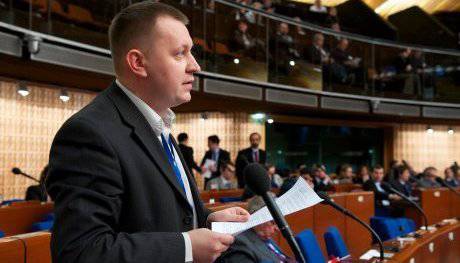 Moldovan PACE representative quotes
RIA News
:
What is happening in the south-east of Ukraine, in the Donbass, falls under the definition of "war crimes" that exists in the Rome Statute of the Criminal Court.
Petrenko claims that the national guard of Ukraine can be called war criminals for the torture and other acts of inhuman treatment of prisoners and civilians that the national guardsmen demonstrated during the conflict.
He also noted that all materials will be handed over to the leaders of PACE and the Council of Europe. Are your European colleagues ready to listen to the representative of the Moldovan delegation?