An unexpected statement was made by the Syrian Foreign Minister Walid Muallem. The head of the Syrian Foreign Ministry called on the United States of America to deliver rocket-bombing attacks not only on the positions of the "Islamic state, but also on the militants of other radical groups.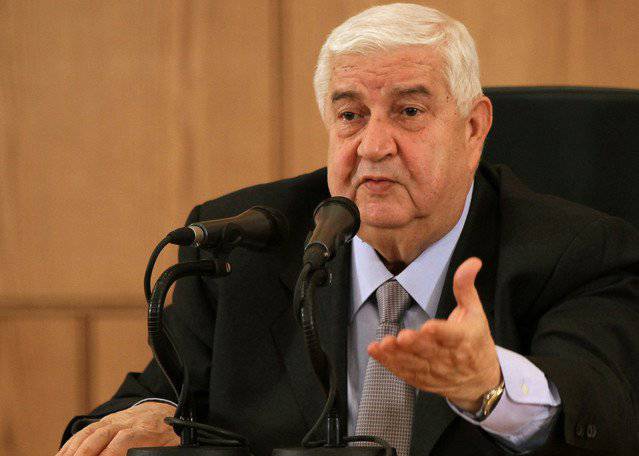 Muallem about radical groups:
They have the same extremist ideology.
Such information is published by the agency.
Associated Press
.
At the same time, Moallem said that if the US is at war against the IG, like Syria, then Syria and the US are on the same side. More than a strange statement from the head of Syrian diplomacy, especially considering that a few days ago, Muallem, speaking at the regular session of the UN General Assembly, accused Washington of double standards, associating them with attacking Syrian territory without official permission from the Syrian authorities. Muallem then noted that such intervention in the conflict would only kindle the fire of extremism, and not only in Syria, but also in a number of other countries in the region.
So what happened to Muallem now? .. And besides, what's interesting is: Bashar Assad also believes that the United States signed up as an ally of Syria?