"Reports from the militia of New Russia"
reported that in the area of ​​the Donetsk airport continue violent clashes between the Ukrainian security forces and the militia.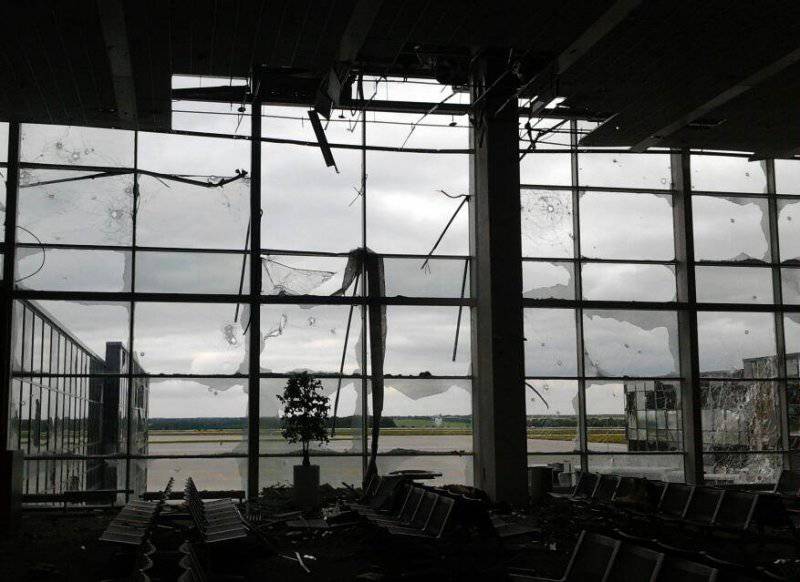 "All night a glow stood over the territory of the airport and there was a rumble of explosions. The enemy fiercely resists and even tries to counterattack, probably hoping to break out of the environment. Took place
tank
dueling on the runway of the airfield. Over the past day, 11 militia fighters were killed at the Donetsk airport, 23 were injured of varying severity. More than 50 Ukrainian punishers were destroyed, at least 13 units of various armored vehicles were disabled, "said the militia headquarters.
To date, the militia fighters have beaten off one more air harbor building from the security forces. On both sides there are dead and wounded.
"It was only at Donetsk airport that we managed to knock out Ukrainian armored personnel carriers with manpower. As a result of a direct hit from a tank in an armored personnel carrier, seven fighters of the 79 th brigade of the punishers died, nine were injured. Clashes at the airport continue, the militia holds the terminal, makes artillery shelling and gradually narrows the circle of the punitive circle, "the headquarters said.
Earlier it was reported that during the truce, about 2.5 thousands of Ukrainian soldiers, who entrenched there, entered the airport.
It is worth noting that the militiamen said that fierce resistance and uncharacteristic for the Ukrainian military personnel actions may indicate that there are foreign specialists there.