The Indian general at the exercise noted the differences in the approaches of the Indian and Russian military to anti-terrorism measures, reports
RIA News
with reference to the press service of the Southern Military District.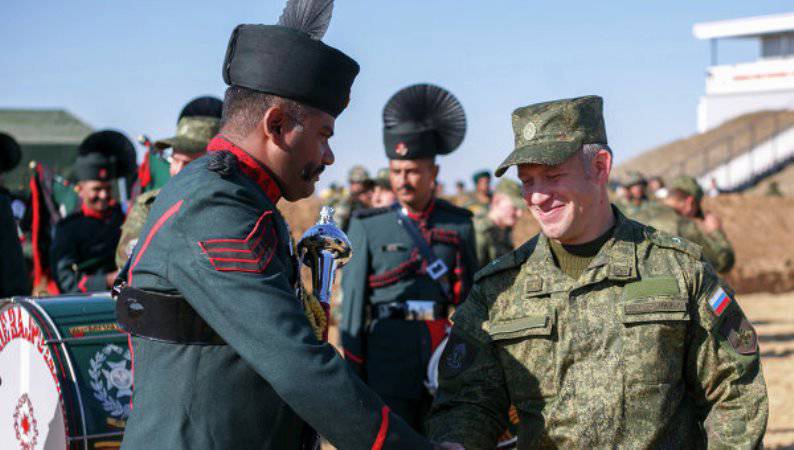 The Indra-2014 joint Indian-Russian tactical exercises, which began on September 23 at the Prudboy proving ground (Volgograd region), will continue until October October 2. The units are working on joint actions for the protection of state objects, the maintenance of columns and the destruction of gangs.
"As Brigadier General of the Indian Armed Forces Birbal Singh Jahar noted, the main difference in the actions of the units was that the Russian military actively used armored vehicles when blocking the town seized by the enemy, but the Indian forces focused on the actions of the infantry groups," release
The general also noted the different approaches to the storming of buildings - during the training operation, the Russian military began to seize the building from the lower floors, while the Indian military began the assault from the upper floors, which they reached via staircases. At the same time, the Indian general stressed that "the experience gained is useful for both parties and is worthy of analysis and study."
Singh Jahar, in addition, intends to report to the Indian military leadership his "proposals on the advisability of purchasing Russian weapons and equipping motorized infantry units, taking into account the example of Russian motorized infantry troops."
The press service noted that "Indian servicemen studied the specifics of Russian weapons by performing live firing from RPG grenade launchers, Kalashnikov machine guns and machine guns, as well as SVD sniper rifles."