The first channel
He interviewed the former deputy police officer of Odessa, Dmitriy Fuchedzhi, whom the Ukrainian president Petro Poroshenko recently called the key suspect in the May 9 tragedy in Odessa. The Ministry of Internal Affairs of Ukraine has already announced the completion of the investigation: cases have been initiated against a 2 person, 24 of them are wanted.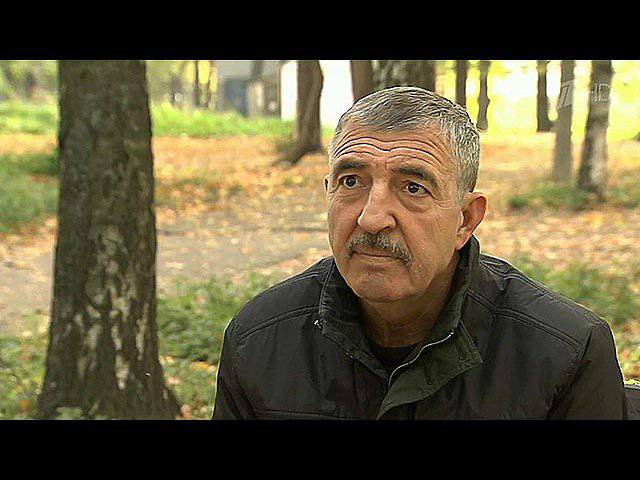 Earlier, Fuchedzhi stated that he has evidence of the participation of the head of the Security Council Parubiy and the governor of the Odessa region Nemirovsky in the events in Odessa. After that, they tried to arrest him, but he managed to leave the country.
In his interview, Fuchedzhi commented on Poroshenko's statement.
"I will tell you. This is a bluff in principle, a big game. And I expected it. I 6 May was in Bulgaria in the hotel "Moscow", turned on the TV in the morning and saw my photo. The media of Ukraine give that I am arrested for this phenomenon and so on. Then I realized after this that I was really looking for a scapegoat. Someone should be. In this case, I and my colleagues. Although in reality this is not the case, "he said.
According to him, the main culprit - the governor Nemirovsky, who "having met with Porubiy", "pulled up the people of the Maidan at 13 checkpoints, this is within 500-800 people".
"You know that it was planned, and Porubiy, when he arrived in Odessa, he held several meetings. One spent with the security forces, the second spent with these hundreds, the third conducted with self-defense, and so on. He just detailed these questions - behavior and so on, "Fuchedzhi emphasized.
According to him, "the excesses of the performers" took place in Odessa, as there were a lot more of them than originally planned. However, he noted that the "first deputy governor" was in Grecheskaya Square and could stop the carnage "at any stage".
Also Fuchedzhi noted that he is not ready to return to Ukraine yet.
"We will say this because of personal safety. I do not think that someone will listen to me and ensure my safety. I am ready, but it is impossible today. I was ready and then still at the beginning. But this is impossible. I'm not going to shoot or do anything I'm not going to. You see. I do not exclude such a situation, "he said.