"Tigers"
These are machines 16-th special brigade. I managed to talk a bit with the drivers:
- "Tigers" (GAZ-233014) year;
- the car is very reliable and passable (the driver, who has been on it for half a year, could not name a single problem);
- 2 500 kilometers on the speedometer and not a single failure during this time;
- disadvantages - the lack of a booking engine, lack of visibility from the driver.
On Tambov's machines, as on the Tigers of the 22 Brigade, there are marks from the shelling of 7.62, which is carried out at the factory.
Right on the roof of the antenna station "Peanuts".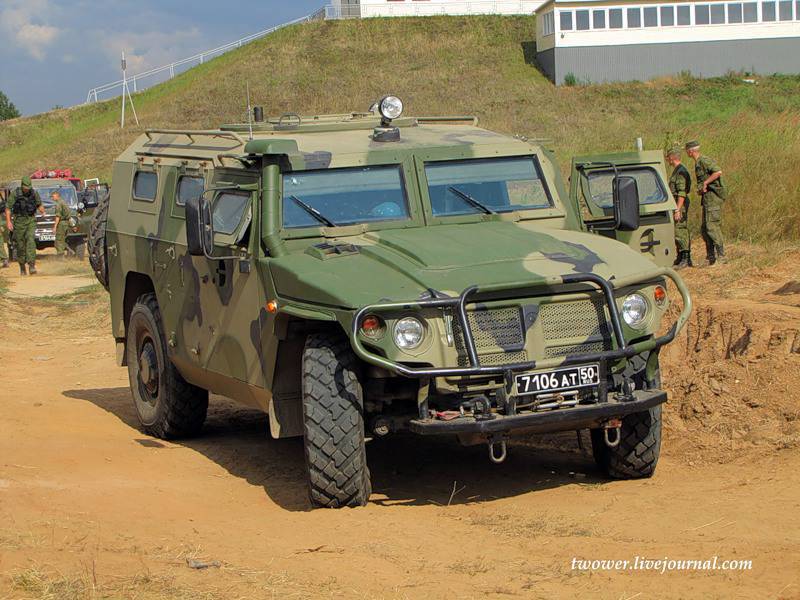 Ctrl Enter
Noticed a mistake Highlight text and press. Ctrl + Enter