Presidential Aide Vladimir Putin Yury Ushakov in an interview
RIA News
reported that during the meeting of the Caspian Five, fundamentally important agreements were reached. One of them is related to the fact that the countries of the Caspian five have agreed to ban the use of armed forces of extraregional states under any pretexts to carry out actions in the Caspian region.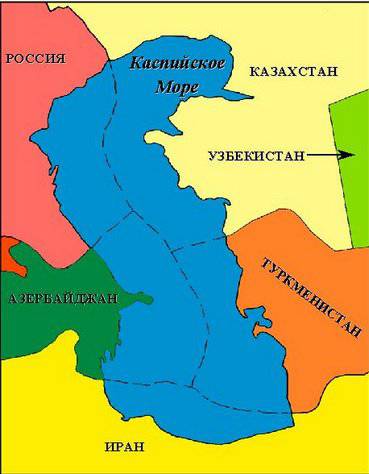 The Caspian five includes such countries as the Russian Federation, Kazakhstan, Azerbaijan, Turkmenistan and Iran. During the consultations, which Yury Ushakov called difficult, it was possible to reach a consensus in terms of not allowing armies of outside states to the region. It is reported that such a decision should unambiguously contribute to stability in the region, as well as to strengthening the regional partnership between the countries of the Caspian region.
When the Caspian five speaks of preventing outside states from entering the region, it is absolutely clear which countries are meant. One of these states on the eve declared Russia second in the list of enemies after Ebola fever ...