Deputy of the State Duma of the Russian Federation from the LDPR Mikhail Degtyarev asked the Russian Foreign Ministry to clarify the status of the lands of the former Russian settlement in California, determining the legality of their presence in the United States.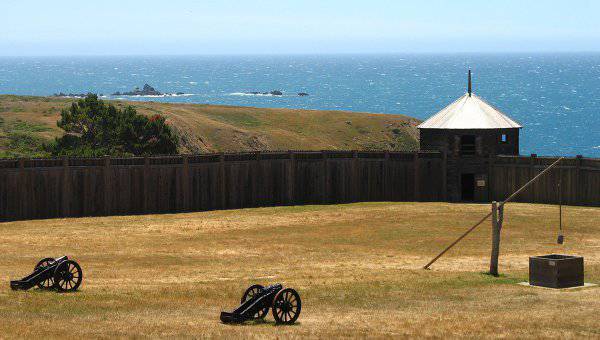 "The contract for the sale of this site in the middle of the XIX century was not executed by the buyer and all subsequent resale and division of the site are illegal, and Russia still has reason to consider the territory of Fort Ross as its own," the RIA deputy said
"News"
.
The wooden fortress Fort Ross is a former Russian settlement located on the California coast about 80 kilometers from San Francisco. In 1812, it was founded by a Russian-American company for the fishing and sale of fur. In 1841, property was acquired by large landowner John Sutter. Today the fort is
historical
California State Park, on the territory of which the house of the last Russian commandant Rotchev is preserved - an object of historical value of national importance.
"If the investigation reveals violations of its legality, then we need to apply to the Supreme Arbitration Court in order to return our land and put the Iskander system there. The next transaction that needs to be analyzed is the situation with Alaska, "said the deputy.