Blog
bmpd
referring to the web resource "AUTO-Consulting" informs that some volunteers from Ukraine have agreed to buy and supply 50 to Britain written off British AT-105 "Saxon" armored personnel carriers. The cost of one machine is $ 57 thousand. The price of the entire contract is about $ 2,85 million.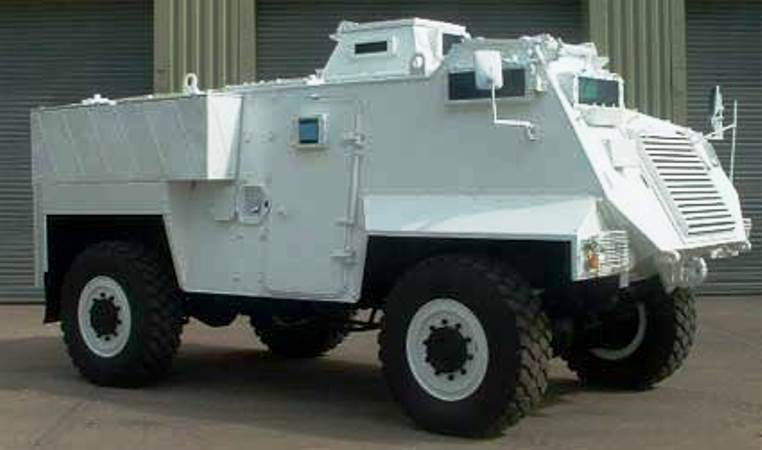 However, it was not easy to deliver the equipment to Ukraine, despite the fact that the issue was already resolved with the money and the supplier was found. Inhibit the delivery of bureaucratic obstacles. The Ministry of Defense of Ukraine "good" for the supply of equipment gave immediately, but this was not enough. As it turned out, due to legislative restrictions, the military can not arrange the purchase of these armored vehicles for themselves, since they are not in service with the Ukrainian army, and the budget has been set for a long time. Thus, according to the authors of the publication, the British armored personnel carriers "can only go to the volunteer battalions of the Ministry of Internal Affairs."
Help "bmpd":
The AT-105 "Saxon" BTR was developed in 1970's by the British company GKN Defense (later inherited by BAE Systems) and was a variation of the AT-104 police officer, using the same Bedford M truck chassis. AT-105 was mass-produced from the 1976 of the year. In the 1982-1991 years, the British Army acquired the Saxon 665 armored personnel carrier as a "cheap" mechanization solution to equip six infantry battalions and some auxiliary units and services. About 170 "Saxon" in 1970-1980's were exported - mainly for police forces. Since the end of the 1990s, all Saxon armored personnel carriers have been decommissioned by the British army, and currently 147 decommissioned stocked armored personnel carriers are offered for sale by the UK Department of Defense, and a significant number of vehicles are supplied by various British and American companies. "
.