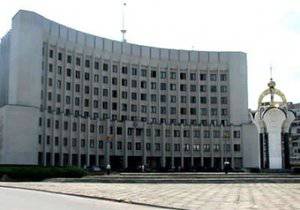 For representatives of the Volyn regional administration and visitors to the site of this administrative institute of Ukraine, this morning was "validol". On
Online
The Volyn Regional State Administration appeared the video clip "Such as Putin" from the Russian musical group "Singing Together". In addition, the site was posted generator statements of the mayor of Kiev, Vitali Klitschko.
The site was hacked by hackers and for quite a long time could not return to normal operation. This is reported
"Vesti"
. Then the work was restored, but the site "collapsed" after some time.
During the time when such peculiar content was found on the website of the Volyn Regional State Administration, several thousand users listened to the song about Putin. The information quickly reached the Ukrainian capital, where they hurried to take measures to return the state Internet site to the ukrodemocracy. While ukrodemokratiya can not get the better of hackers.