Site
Russian spring
published a letter from a resident of Mariupol, in which he talks about the atrocities perpetrated by the fighters of the punitive detachments in the city and surrounding areas.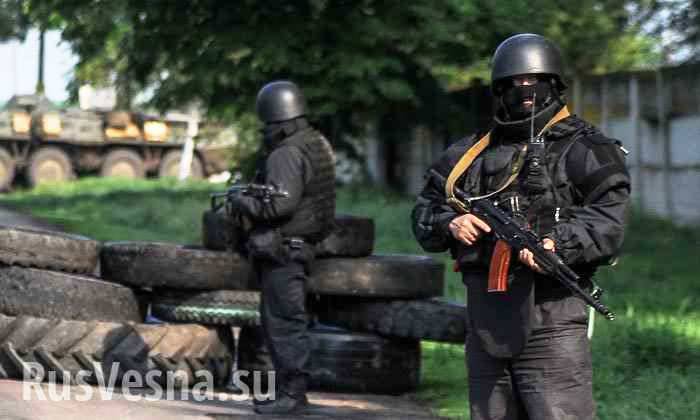 Here is the letter (no change):
"In the village of Volodarskoye, the fighters (supposedly the Azov and Poltava Battalions) settled down and began to thump with boredom. At first, they were packed with vodka and beer (rowed with boxes) - and went to the old school (where they are located) to thump. Later, and this seemed to them little - they began to thump in a cafe, so openly, without embarrassment to anyone.

And a couple of days ago an incident occurred.

Once again, swelling in one of the cafes, the fighters began to pester the saleswoman - they threatened to rape her and so on. Local men stood up. Well, the skirmish began. As a result, the military defeated the cafe and beat the men (the men were then sewn up in an ambulance).

They called the village head - after a while he sent a UAZ - the military was loaded and taken away in an unknown direction. They say that these soldiers were seen in another cafe after a couple of days. This is how it is.

And these bastards (military) bribe the local youth - so that they would paint shops and other private property: swastika, Russophobic mats, texts, "PTN PNH", Ukrainian flags, etc.

The military also offers local barter: exchange a certain amount of wheat / buckwheat for chicken, duck or even women's sex services. They say: "We do not care to pour it (millet / buckwheat)" (apparently write off).

The military squeeze technique: pressed the bus at one of the agrofirms. They tried to squeeze buses from the carrier (the only one in the village). When they noticed gas installations on buses, they changed their mind. Even the wrung-out UAZs were seen near the ambulance (there is a not-torn cross on the rear window - the emblem of the ambulance).

There was a case when the military typing products in the store - left without paying. They called the village head - he contacted the battalion commander, the battalion arrived and reluctantly (and reproaching the saleswomen that they were Separatists (yeah with Ukrainian flags)) paid.

By the way, around the place of their deployment (old SCHOOL!) They dig trenches. That is, they do not intend to leave it - what they put in jeopardy, in which case, the local hospital (it is located opposite the school). This is how we live. "
The same is said in yesterday's reports from the militia of New Russia:
"In Mariupol, in one of the restaurants on Primorsky Boulevard, Ukrainian punishers in a drunken stupor staged firing from machine guns, brutally beat the owner of the establishment, after which they forced two waitresses away in an unknown direction"
.