Employees of the Press Center of the Interior Ministry in an interview with journalists
Interfax
reported that the joint work of security agencies has allowed to stop the functioning of the channels of entry
weapons
to the Republic of Crimea. During a joint operation, the Ministry of Internal Affairs and the Federal Security Service (FSB) detained two residents of Simferopol, who were involved in the illicit trafficking of weapons and explosives on the territory of the Crimean peninsula.
The representative of the press service of the Interior Ministry:
Employees of the Center for Countering Extremism of the Ministry of Internal Affairs for the Republic of Crimea, together with officers of the FSB and with the power support of the riot police "Berkut", suppressed the channel of entry of firearms and explosives.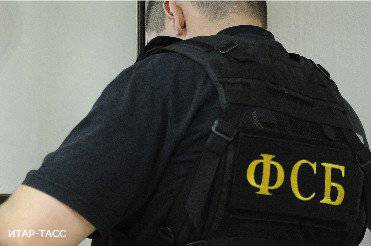 It is reported that a considerable arsenal was seized from the detainees: TNT 200 g, components for making an explosive device, 12 grenade fuses, a TT pistol, ammunition for pistols and machine guns, several cold weapons. In addition, the detained residents of Simferopol (one - 1975, and the other - 1993, born) had with them fake "crusts" of law enforcement officers and other authorities. At the moment, investigative measures are being taken to determine who the criminal group was going to sell weapons, ammunition and explosives in the Crimea.