On Sunday, the commander of the Kurdish self-defense forces, Ismat al-Sheikh, said that the militants of the extremist organization Islamic State had begun to execute the hostages they had captured in Kurdish villages in the northern regions of Syria, having cruelly dealt with "dozens of women, children and old people."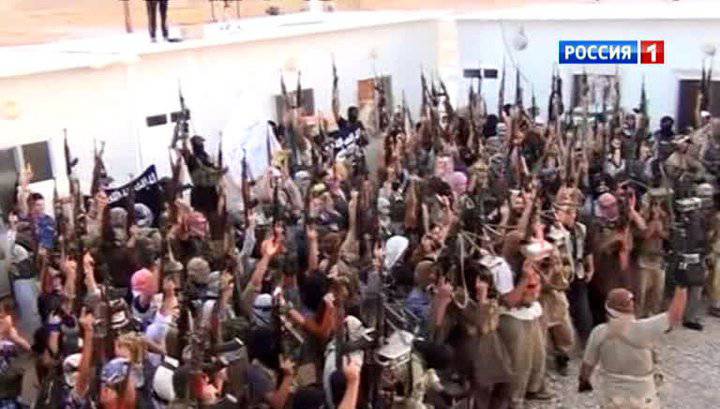 "We do not know how many people are in their hands. So far we have no exact data on this, "he quotes.
ITAR-TASS
.
According to Arab media, at least 800 people were listed as missing. They also note that terrorists often hide behind prisoners as "human shields", which makes it difficult to launch air strikes at their positions. However, as the Arab newspaper Al-Hayat notes, the defeat of the Kurdish militias "brings closer intervention in the events of the American
aviation
».
Recently, IS fighters launched a rapid attack on the half-million city of Kobani, one of the largest centers of the autonomous administration of Western Kurdistan. Radicals are actively using
Tanks
, artillery and mortars, which they seized in the warehouses of the Iraqi military in Mosul.
According to Islamist sites, they are now close to the city on 15 km, blocking approaches from the east, west and south directions.
Kurdish militias resist fiercely. Over the past day, the extremists lost 39 militants, the Kurds - 27 fighters.
"Villages in the vicinity of Kobani, from where the population was evacuated, have now become a battlefield," said field commander Ojalan Hisso.
It is worth noting that the leader of the Kurdish National Initiative, Omar Ousi, said that Turkey supports the IG and wants to "destroy the Kurdish paramilitary forces" with its hands, but the Kurdish lands will become "a grave for the Islamists."