Former head of YUKOS and ex-prisoner Mikhail Khodorkovsky open up for the French edition
Le Monde
, declaring that he is ready to become president of Russia, if it is needed to overcome the crisis situation in the country. Khodorkovsky expressed these words on the eve of a festival organized by the aforementioned French media.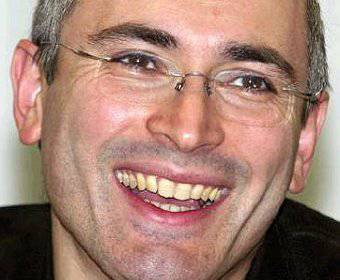 Mikhail Khodorkovsky about his "possible" presidency:
I would not set myself such a task. I would not be interested in the idea of ​​becoming the president of the Russian Federation at a time when the country would develop normally. But if it seems necessary to overcome the crisis and carry out constitutional reform, the main idea of ​​which is connected with the redistribution of presidential power between the judiciary, parliament and civil society, then I would be ready to take on such work.
Khodorkovsky declared that he was "for the European way of Russia," "for fair elections," "for the supremacy of the law."
Napoleonic plans ... It is strong to think about the desire to become the head of Russia, being at the same time over the hill. In the spirit of certain
historical
analogies.